Published on March 15, 2016 by Sydnee Wisler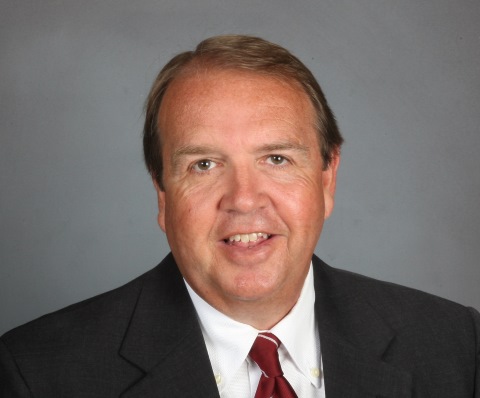 Samford University's Sport Administration program hosted Kevin Almond in Brock Forum for the convocation hour on March 10. Almond is the executive associate athletic director at the University of Alabama. In this role, he oversees a majority of the athletic programs at the university and he offered a lot of insight for students who are seeking careers in this field.
Almond walked students through his career path and spoke about how he got to his current position at the University of Alabama. Almond encouraged students to pursue their career goals and spoke on the ups, downs and challenges of a career in the sports department. Despite the late nights and long hours, Almond said that he has "never felt like [he has] had a job" because he has enjoyed it all so much. He develops relationships with the athletes and teams that he works with, gets competitive and leads with passion. Almond gave life and career advice throughout the hour including tips on networking and enhancing your resume with every chance you get. The session concluded with a question and answer session and with Almond encouraging students to live with Christ at the center of their lives and to have core values line up in all aspects of life.
Nathan Kirkpatrick, assistant professor in the School of Health Professions, coordinated the event. This was Almond's second year speaking to Samford students.