Virtual Backgrounds for Video Conference Calls
Samford Bulldog Club Activity Book
Check out the Samford Bulldog Activity Book as a way for your children to enjoy a few Samford-inspired activities.
Samford Coloring Book
Samford Bingo and Scavenger Hunt
Enjoy Samford Bingo and reflect on your many fond memories of your time at Samford.
Prayer Guide
Prayers for the Nation
Pray for the president, Congress, governors, mayors, and local officials as they make daily decisions.
Pray for those who have contracted the virus and for God to bring healing, comfort and help.
Pray for the many dedicated health care professionals who are treating the sick.
Pray for scientists and medical experts as they work to develop a vaccine.
Pray that many will turn to Jesus as Savior and Lord as they seek hope and healing.

Prayers for Samford
Pray for President Westmoreland and our senior leadership as they make difficult and important decisions.
Pray for members of the Samford family dealing with sickness, financial hardship and personal struggles.
Pray for dedicated faculty and staff as they continue to faithfully invest in the lives of students.
Pray for students as they continue to learn and grow in this new season of virtual education.
Pray for students who are struggling with loneliness due to separation from friends at campus.
Pray for the many Samford employees who are working hard to keep operations running smoothly and seamlessly.
Pray for graduating seniors who are working to finish strong and find employment in a difficult time.
Pray for incoming freshmen as they finish high school and transition to Samford in this uncertain time.
Samford Alumni Virtual Book Club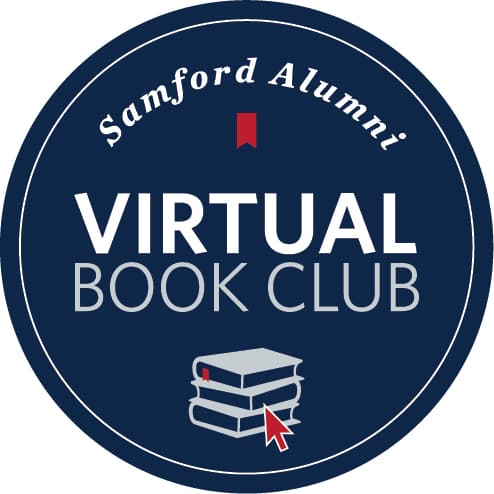 Did you know that many amazing books have been written by our fellow alumni? Now is your chance to check them out and get the inside scoop from the author by joining the Samford Alumni Virtual Book Club through the Samford University Alumni Association!
Here's how it will work. Each quarter, we will select a book that was written by an alumnus or alumna. After we've given our alumni enough time to read it, we will host a video conference call with the author to chat about the book. There will also be a closed Facebook group to facilitate further discussion with other alumni bibliophiles across the country. What a fun, easy way to virtually meet other alumni and build connections over a great read!