November 12-14, 2020
Samford has announced its annual Homecoming celebration will occur virtually this fall given the health challenges presented by the COVID-19 pandemic. For the first time in university history, Homecoming 2020 will be delivered virtually Nov. 12-14 through the event platform Zoom.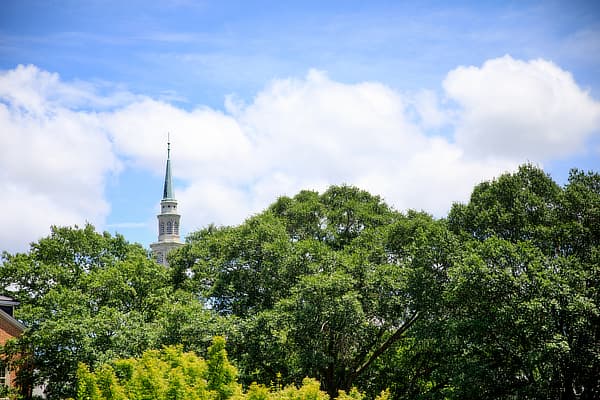 Homecoming 2020 will involve a number of longstanding traditions, including class reunions for the classes of 1970, 1995 and 2010, a Samford Family Movie Night featuring several movie options with special Samford connections, and a virtual celebration for the Alumni of the Year honorees.
The virtual Homecoming celebration will also offer new features including social media stories spotlighting the 2020 Humanitarians of the Year, Outstanding Young Alumni of the Year and Alumni of the Year, virtual tours of campus, and a chance for alumni to request spirit packs to enjoy the week of Homecoming from their homes.
Stay tuned for a Homecoming schedule that will be released by Sept. 30.
Also, please note that all communication about Homecoming will take place through email, social media and this web page.