Alumni Spotlight— Mary Martin Nordness, MA, RD, LD, CHES
Director of Nutrition Affairs at the Southeast Dairy Association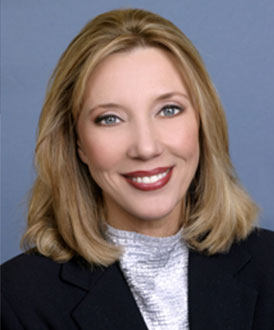 Mary Martin Nordness' career serves as a great representation of the success that School of Public Health graduates experience. 
Mary Martin is a registered dietitian and certified health educator. She serves as nutrition affairs director for the Southeast Dairy Association, where she coordinates and conducts television, radio and print interviews on nutrition throughout the Southeast. Nationally, she has been interviewed for WebMD, Cooking Light, Teen Vogue and Eating Well magazine. In addition, the National Dairy Council tapped Mary Martin as a writer for Nutrition and Health News Alerts, a quarterly newsletter for health professionals. Mary Martin also served as National Dairy Council Ambassador for four years. 
Prior to joining the Dairy Association, Mary Martin had extensive experience as a medical nutrition therapist in Baton Rouge, Louisiana and was promoted to Chief Clinical Dietitian for the Baton Rouge General Hospital. While serving as community wellness coordinator, she appeared in numerous media segments, planned health education programs and conducted health screenings throughout southern Louisiana. 
After receiving her Bachelor of Science in Nutrition and Dietetics from Samford, she completed her dietetic internship at the University of Alabama at Birmingham and earned a Master of Arts in Health and Kinesiology from Southeastern Louisiana University, where she was recently named health and kinesiology alumni of the year. 
She is an active member of the Academy of Nutrition and Dietetics and currently serves as president for the Alabama Dietetic Association. In 2011, Mary Martin was named "Emerging Dietetic Leader" by the Alabama Dietetic Association. Most recently, she was recognized as "Outstanding Dietitian" of 2013 by the Alabama Dietetic Association. 
Mary Martin and her husband David have four beautiful daughters and seven active grandchildren and live in Auburn, Alabama. Remembering her time at Samford, Mary Martin states " I know the quality nutrition education I received and the dedication of my teachers at Samford prepared me to take on leadership roles within dietetics. I am truly grateful to be a Samford alumni.