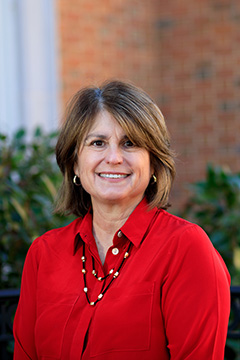 Educator
School of Public Health
Department of Nutrition and Dietetics
Sonthe Burge is a registered licensed dietitian nutritionist who has helped scores of women and men achieve their wellness goals.
Sonthe earned a master's degree from the University of North Florida and completed a work experience traineeship in dietetics at the University of Alabama at Birmingham. Sonthe has a Bachelor of Science in Agriculture from the University of Florida, where she majored in Food Science and Human Nutrition.
Sonthe has extensive work experience in the field of nutrition and dietetics. She has worked as a community nutritionist teaching nutrition education classes and a research dietitian counseling and monitoring individuals in weight loss studies. Sonthe worked as a clinical dietitian and served as chief clinical dietitian at the University of Alabama at Birmingham Hospital. Sonthe began her career working as a nutritionist for the Duval County Health Department in Jacksonville, Florida.
As a nutrition counselor for the past 12 years, Sonthe worked closely with individuals and groups to create positive sustainable life changes. Sonthe has also had the pleasure of teaming with Health magazine to write weekly meal plans for a popular weight loss book.  In addition to her counseling practice, Sonthe is an adjunct professor at Samford University's School of Public Health, Department of Nutrition and Dietetics.
Today, Sonthe has taken a break from her nutrition counseling practice to focus on other fun things like cooking, writing, teaching and playing with her granddaughter and two miniature schnauzers.