Published on November 15, 2018 by Sarah Waller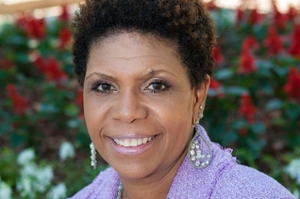 Carol J. Ratcliffe, D.N.P. RN, COI, FACHE will join Samford University's School of Public Health as professor and chair of the school's Department of Healthcare Administration at the start of the new year with a secondary appointment in Samford's Ida Moffett School of Nursing. 
In this role, Ratcliffe will oversee the school's undergraduate and graduate programs in healthcare administration, which were recognized earlier this year as the 2018 New Program of the Year by the Association for University Programs in Health Administration (AUPHA).  
Prior to this appointment, Ratcliffe served as the director of Ida Moffett School of Nursing's Health Systems Management, Leadership and Administration program for five years. In her career, she has worked in various nursing leadership roles, including vice president of patient care services and chief nursing officer for 16 years with CHRISTUS Health and Ascension Health.
She has been board certified in healthcare management for 21 years and held the distinction of Fellow in the American College of Healthcare Executives (ACHE) for 15 years. Ratcliffe is also a certified online instructor. 
In 2015, Ratcliffe was appointed by Alabama Gov. Robert Bentley to the Alabama Healthcare Improvement Task Force, which worked to identify ways to improve the health of Alabamians and bring more accessible and affordable healthcare to residents in the state. She is a founding member and co-leader of the Alabama Health Action Coalition (AL-HAC) which is part of the national Campaign for Action, co-sponsored by the Robert Wood Johnson Foundation and the AARP Foundation.  
She has received numerous awards and recognition for her work to include an ACHE Service Award, National Black Nurses Association Teacher of the Year, Ida Moffett Living Legacy, Nurse Practitioner Alliance of Alabama Advocacy Award, and was inducted in the Alabama Nursing Hall of Fame in 2011.  Her publications have focused on new program development, the workforce, reducing patient harm, models of care and standards of practice. 
"With her immense healthcare experience—in senior leadership, practice, and teaching—we are excited to welcome Dr. Ratcliffe to the School of Public Health faculty," said Keith Elder, dean of the School of Public Health. "I am confident that under her leadership, our healthcare administration programs will continue to grow, preparing dynamic leaders who will shape the future of healthcare."