Published on October 21, 2019 by William Nunnelley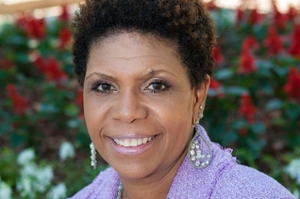 Carol Ratcliffe, professor and chair of the School of Public Health's Department of Healthcare Administration at Samford University, has been appointed to the Alabama Statewide Health Coordinating Council (SHCC) by Alabama Governor Kay Ivey. She will serve until 2022.
The council is charged by statute and the governor with preparing a State Health Plan every three years. The council is comprised of 16 people.
Governor Ivey has charged the SHCC with reviewing and revising the State Health Plan this calendar year. The plan shall provide for the development of health programs and resources to assure that quality health services will be available and accessible in a manner which assures continuity of care, at reasonable costs, for all state residents.
"I was elated when I was appointed by Governor Ivey to serve on the Alabama SHCC as a consumer for a term of three years," said Ratcliffe. "The committee is made up of providers and consumers with diverse backgrounds. The State Health Officer serves as an ex-officio member of the SHCC. Each member is required to serve on a minimum of two of the six SHCC committees."
Ratcliffe said in her role, she'll serve on the General Items and the Special Needs and Assessments committees. 
"As a former healthcare administrator, I know it is very important that students understand who we are here to serve. Engagement and participation in health policy activities should always enhance access, improve outcomes, have a focus on prevention and be cost effective," she said.
Ratcliffe has served in numerous positions over the past 16 years on councils, taskforces and coalitions at the state and national levels that focused on improving health access and outcomes.
"Having the opportunity to serve the citizens of Alabama on the SHCC is a privilege and honor," she said. "It is humbling when someone values your strengths and requests approval to submit your name to the governor for a state appointment." 
Ratcliffe noted that her expertise as a nurse and healthcare executive enables her to have intelligent dialogue with council members and healthcare facility representatives that make proposals to the SHCC.