The Samford Black Alumni Association, in partnership with Samford University and the Samford University Alumni Association, seeks to create a lifelong and worldwide community of alumni through increased opportunities for engagement between Black alumni and Samford University in the form of fellowship, programs, and services. As a continuation of the Samford University experience, the SBAA strives to foster growth of the individual while encouraging service to Samford University, local communities, and the world.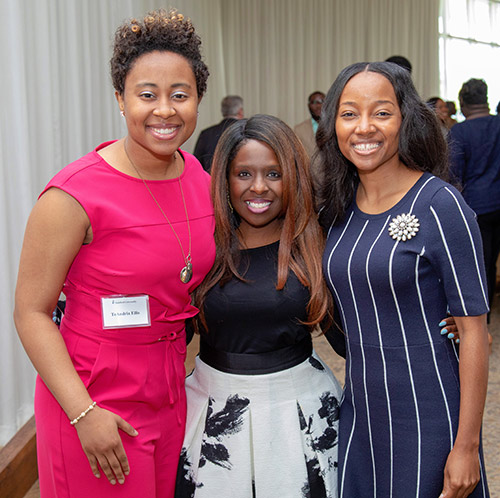 Examples of the activities of the Samford Black Alumni Association are the African American Alumni and Friends Luncheon and the annual SBAA Homecoming Tailgate.
Are you interested in learning more about the mission and work of the Samford Black Alumni Association? If so, connect with a board member today.
Do you have questions or ideas for the SBAA Board of Directors? Share them with the board.
Board Application Process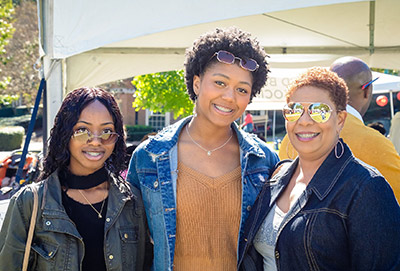 The Samford Black Alumni Association opens the application process to join SBAA's Board of Directors during the fall semester every two years. Application details will be shared via email with alumni as the application process opens in 2022.
Board Members
The SBAA Board is made up of Samford alumni who are passionate about furthering the mission of the Samford Black Alumni Association.
Kendell Jno-Finn '04 - President
Brandon Nettles '14 - Vice President
Cameron Thomas '14 - Secretary
Isaac Cooper '12 - President Emeritus
Sam Blakemore '05, '12
Clint Carr '99
Jason Long '00 - Emeritus
Corey Green '02 - Emeritus
Pat Hampton '09
Ke'Andrea Jones '03, '06
David Primus '92
Carol Ratcliffe '09 - Emeritus
Kim Thompkins '01
Brianna Walker '16
Lee Frazier '93
Michael Johnson '85, '97
Pam Jackson '04, '14
Lee Eason '95
Tineka Peoples '89, '94, '98, '04
Lynne Bradford '90
Rokeia Westbrook '18
Regina Thompson '00, '03
Reginald Calvert '05, '14
Jennifer Coleman '98
Kayla Ward '98
Glenn Terrell '11