Published on June 12, 2020 by Sara Roman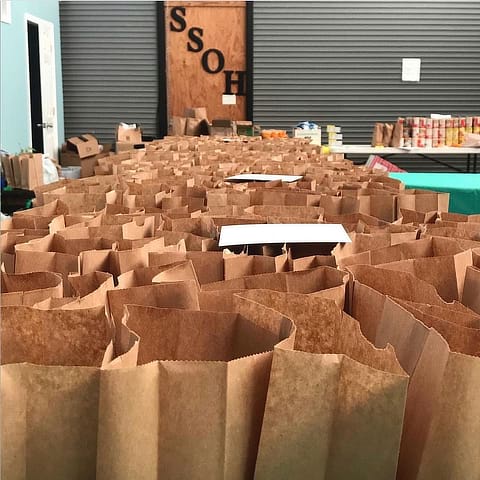 In 2000, Ida Moffett School of Nursing alumna Frances Ford joined a newly formed community development organization in Perry County, Sowing Seeds of Hope. Deemed one of the poorest counties in the nation, Perry County residents face many challenges. Ford saw the Sowing Seeds of Hope and Perry County partnership as an opportunity to give back and help a hurting community while showing the love of Christ. Today, Ford serves as the organization's executive director.
Over the years, Sowing Seeds of Hope has served the people of Perry County through home repair and housing solutions, healthcare assistance, spiritual renewal opportunities, education resources and more. 
"Our organization is founded on Matthew 25:35-40," said Ford. "We will continue to be faithful and committed to our mission of trying to identify the needs of individuals within our community and meet those needs in various ways." 
Amid the COVID-19 pandemic, Ford and the Sowing Seeds of Hope team have stepped up to further provide vital resources at a crucial time.
Like schools across the country, Perry County announced school closures in March. Although school closures assisted in slowing the spread of COVID-19, the closures meant that hundreds of students could potentially be without consistent meals for the foreseeable future. 100% of K-12 students in Perry County eligible to receive free school lunches.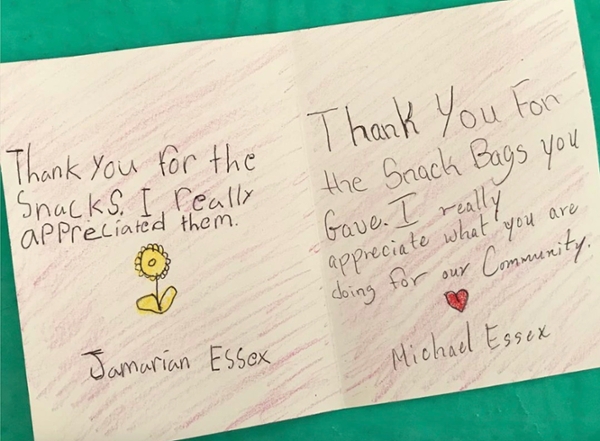 Within days of school closings, Ford and her team began preparing meals for students. In total, her team provided 200 children with lunch daily for three weeks. Samford University and Judson College assisted in preparing and delivering lunches. The efforts provided immediate assistance until the school system could open their lunch services.
The Sowing Seeds of Hope team has also overseen the pre-screening of all county employees for COVID-19. According to Ford, unlike Jefferson County's Health Department, Perry County's Health Department is not set up to deliver direct services so her team has filled the gap at the local courthouse each morning. They are also screening any individual who enters the courthouse.
Ford graduated from Ida Moffett School of Nursing in 1979 but her connection with Samford's College of Health Sciences has continued through her work with Sowing Seeds of Hope. Throughout the years, students of Samford's College of Health Sciences have volunteered with Ford's team.
Due the COVID-19 pandemic, students were not able to volunteer at the same level as before but they still found ways to help. As the team's pre-screening supplies depleted, students assisted from a distance by mailing Ford's team cleaning and medical supplies from their hometowns located across the country. 
College of Health Sciences students also assisted Ford and the Sowing Seeds of Hope team by personally calling Perry County residents. "We have held a diabetes support group for seventeen years and due to this quarantine, our group was no longer able to meet," said Ford. "The students have made personal calls to every member of our group to make sure they are okay, they have the medications that they needed and just to have conversations, which I think has been beneficial for our group member's mental health in addition to their physical health."
Ford says that working with the students has been a blessing and that she hopes they have learned the importance of working together as a community. "I hope they saw the importance of supporting each other but also how to use their gifts and talents to serve others and show Christ's love even in the small things," said Ford. "I hope they saw the difference one phone call can make or the way one meal can impact a family in need. There are always things that we can do to make a difference and positive impact in our community."