Published on August 15, 2019 by Sarah Waller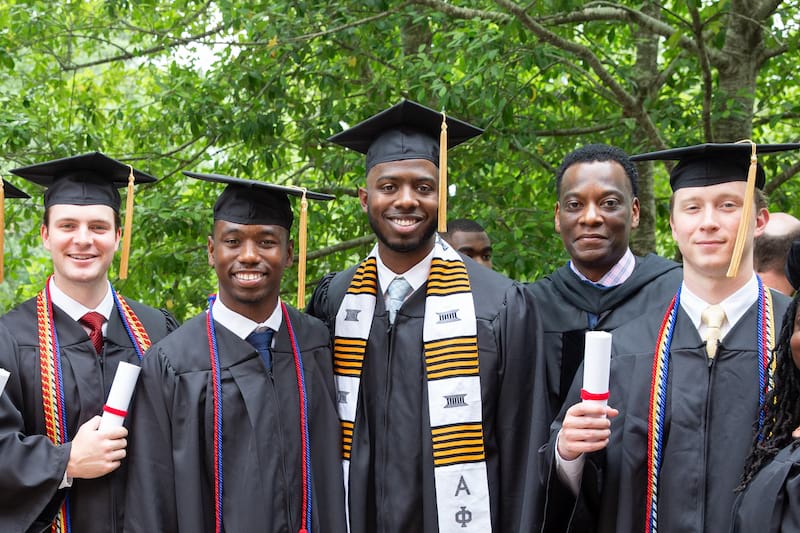 Samford University alumnus Kevin Marion '19 began his college experience thinking he was a on a pathway to a career as a clinician. "I thought I wanted to go to PA school," he said. "I have a passion for caring for people, which is what attracted me to health care, but I quickly realized that a clinical role was not the right fit for me."
The next semester, Marion took an entry-level course for the School of Public Health's healthcare administration major, and he said his future started to fall into place. "The program's emphasis on servant leadership and its commitment to serving the community aligned with my personal values and beliefs," he said. "I quickly declared it as a major, and the experience was every bit of what I thought it would be."
Samford's healthcare administration major requires its students to complete six credit hours in two internship placements, which totals at least 240 hours of field experience. "We know there is no substitute for experiential learning," said Tom McDougal, assistant professor, who oversees internship placements for the program. "Internships are a critical tool that combines what our students learn in the classroom with the practices of a real clinic, organization or health system."
Marion completed his first internship at Norwood Clinic, a multispecialty physician clinic with 14 locations in the Birmingham area. "My first internship experience was beneficial in learning the business side of a relatively small health care organization. I was able to see and experience so many different components, but ultimately, I gained a passion for working in human resources." 
He explained that human resources seemed to just naturally fit with his personality, interacting with the different health care providers and often serving as a mediator between employees and executives. "I quickly realized that I wanted a job where my work is always benefiting someone else," he said. "I feel like if my job isn't helping you, I'm wasting my time." 
At his second internship with Southeast Gastro, an adult gastroenterology group with four Birmingham locations, Marion said he learned a lot through his experience shadowing the clinic's office manager. "He always made sure what he was doing benefited everyone. If an issue arose, he would make sure to talk to each person involved and tailor any implementation to meet the needs of many people instead of a few," he said.
The experience impacted Marion's views of management. "I'm now a firm believer that in order to manage someone and be a good manager, you have to experience your employees' daily work life in order to assist them and implement policies or processes that help them work more efficiently." 
In the months following graduation, Marion started a job with Blue Cross Blue Shield of Alabama. He is in the final months of the company's training program. "I thought I knew a lot about insurance coming out of school, but with new laws and regulations, the insurance industry is constantly changing," he said. 
Marion explained that he is excited to work for Blue Cross Blue Shield of Alabama early in his career, knowing the value the experience will add as a young health care executive. "Since hospitals and clinics operate with money reimbursed by insurance companies, I know this job will give me even greater insights into how these organizations run and manage money," he said.