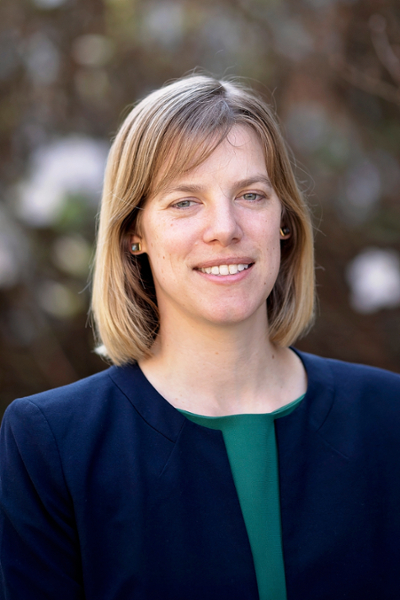 Assistant Professor of Quantitative Analysis and Economics
Brock School of Business
Department of Economics Finance and Quantitative Analysis
341 Cooney Hall
Joy Buchanan is an assistant professor of quantitative analysis and economics in Brock School of Business. She teaches data analytics and economics courses. Buchanan is using economic experiments to understand how employers and workers respond to recessions. Her work has been supported by the National Science Foundation and other organizations. Visit her website www.joybuchanan.com to learn more about her professional activities and also visit her book website www.nicodemusstory.com to see her historical fiction novel about Nicodemus.
Degrees and Certifications
Ph.D., George Mason University, Economics
M.S., Chapman University, Economic System Design
B.A., Chapman University, Economics and Screenwriting
Publications
"Other people's money: preferences for equality in groups," (2021) with Gavin Roberts, European Journal of Political Economy.
"If Wages Fell During a Recession," (2020) with Daniel Houser, Journal of Economic Behavior and Organization.
"My Reference Point, Not Yours," (2020) Journal of Economic Behavior and Organization, 171: 297-311. 
"Smile, Dictator, You're On Camera," (2017), with Matthew McMahon, Matthew Simpson and Bart Wilson, Southern Economic Journal. 
"Information Effects in Multi-Unit Dutch Auctions," (2016), with Steven Gjerstad and David Porter. Southern Economic Journal 83: 126-145. 
"An Experiment on Protecting Intellectual Property," (2014), with Bart Wilson. Experimental Economics, 17:4, 691-716.