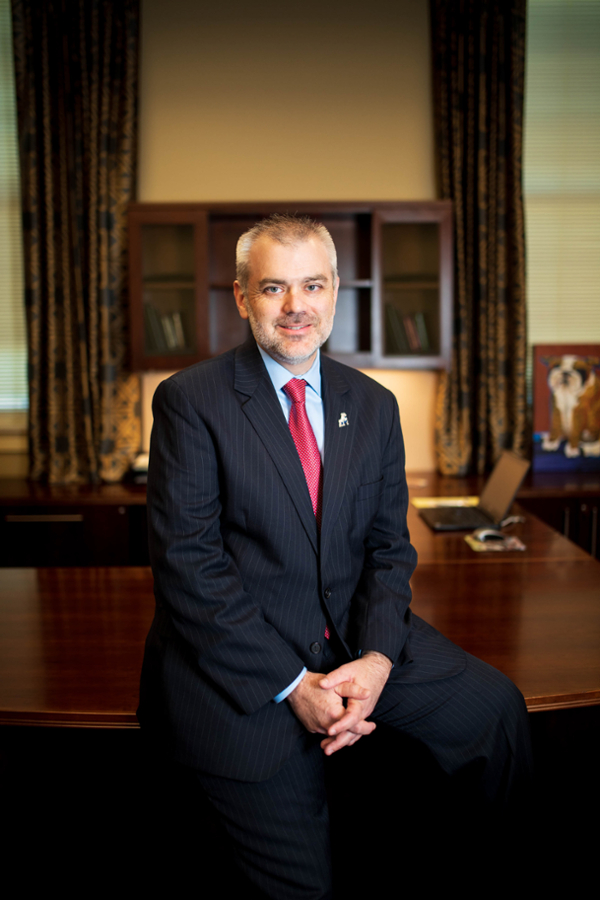 Welcome to Samford University's Brock School of Business.  Our school is home to over 800 students and 28 full-time faculty working together in our state-of-the-art learning facility, Cooney Hall.  Brock School of Business offers great breadth and depth in our academic programs. The expertise of our faculty allows us to offer six majors and four concentrations at the undergraduate level and a Master of Business Administration (M.B.A.) and Master of Accountancy (M.Acc.) at the graduate level.  Our staff are committed to providing a service-oriented student experience that helps prepare our graduates for life after college. 
Birmingham serves as a great resource for Advisory Board members, guest speakers and internship and job placement sites. As an AACSB accredited business school, we hold the highest standard of accreditation worldwide. This accreditation results in ongoing efforts to continuously improve and enhance all that we do at Brock School of Business.
Come visit us in person or online and see our faculty and staff working hand in hand with our outstanding students to develop the next generation of Christian business leaders. 
Charles M. (Chad) Carson, Ph.D.
Dean and Brock Family Chair in Entrepreneurship
Professor of Management