Quick Facts
Established: 1965
Enrollment: 752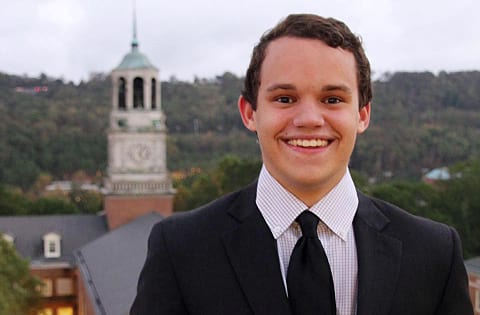 Avery White Scholarship
WSJ Subscription Login
Brock School of Business at Samford delivers life-long education to its constituents through quality teaching, meaningful scholarship, and servant relationships, imbued by its Christian commitment.
Latest News

George Urges Graduates to Cherish the Values of a 'Life Fit for Eternity'
Samford University awarded 264 degrees during its winter commencement Saturday, Dec. 15. 

The Ohio State University Economics Professor Speaks to the Samford Professional Network on the Empirical Analysis of College Football
A full room of Samford University alumni, faculty, staff, students, and Birmingham business professionals gathered for the last Samford Professional Network event of the semester on Thursday, Nov. 29. Keynote speaker Trevon Logan, the Hazel Youngberg distinguished professor of economics at The Ohio State University, addressed the group on the empirical analysis of college football. 

Samford's Beta Alpha Psi Chapter Once Again Receives International Recognition as Superior Chapter
Beta Alpha Psi, an international honor society for accounting and finance students, named its Superior Chapters for the 2017-2018 academic year. Samford University's chapter, Kappa Pi, housed in Brock School of Business and supervised by accounting instructor Michelle Newberry, was once again included on the list for outstanding efforts during the year.