Quick Facts
Established: 1965
Enrollment: 882

Our Mission–Brock School of Business delivers life-long education to its constituents through quality teaching, meaningful scholarship, and servant relationships, imbued by its Christian commitment.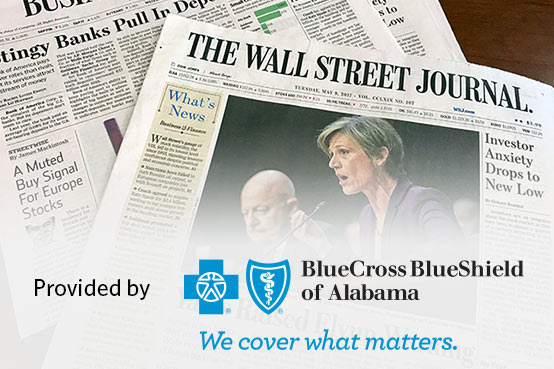 WSJ Subscription Login
Latest News

Brock School of Business Opens Alfa Risk Management and Insurance Lab
Brock School of Business, in partnership with Alfa Insurance, opened the Alfa Risk Management and Insurance Lab Thursday, Sept. 23, 2021. The lab is a major component of a multipronged initiative to prepare Samford students for careers in the risk management and insurance industry. 

Marshall Reflects on Teaching Career, Offers Advice for New College Students and Faculty
Jennings B. Marshall served as a faculty member Brock School of Business from 1985 until his retirement in December 2020. In this interview, Marshall reflects on his career and provides advice for new college students and faculty alike.  

The Gospel Coalition Publishes McCarty Article "Should Charities Take Government Funds?"
Sara Helms McCarty, professor of economics, has joined The Gospel Coalition (TGC) as a contributing writer for their Ask the Economist blog series. As part of the series, TGC receives letters from readers asking questions that combine faith and work. In her Sept. 1, 2021, contribution, McCarty responds to the question "Should charities take government funds?".