Marketing is the process of creating and communicating the value of a product or service and selling the item to consumers. Brock School of Business prepares majors to pursue marketing careers in a wide variety of industries.
Career Ready
Upon completion of Samford's marketing major, graduates are prepared to pursue careers in a wide variety of industries. Career opportunities may include marketing campaigns, brand management, consumer behavior, digital marketing, social media marketing, fundraising, market research, sales and advertising, sponsorships and account management.
Throughout the program, students receive unparalleled hands-on experiences such as internships, career fairs and networking events, and real-world learning opportunities which aid in preparing them for a successful career.
Internships
Marketing majors have the chance to network with employers at the annual Entrepreneurship, Management and Marketing Department career night. This event, along with other regular professional development opportunities throughout the year, allows students to connect with industry professionals to learn more about internships and full-time career opportunities. Marketing majors typically complete at least one internship during their time at Samford. In the past, Samford marketing majors have had the opportunity to intern for companies such as Taziki's Corporate, Urban Cookhouse, Nick the Marketer, Uptick Marketing, La Belle Vie Weddings, Telegraph Creative, Sidewalk Film Festival, Fireseeds and Alabama Magazine.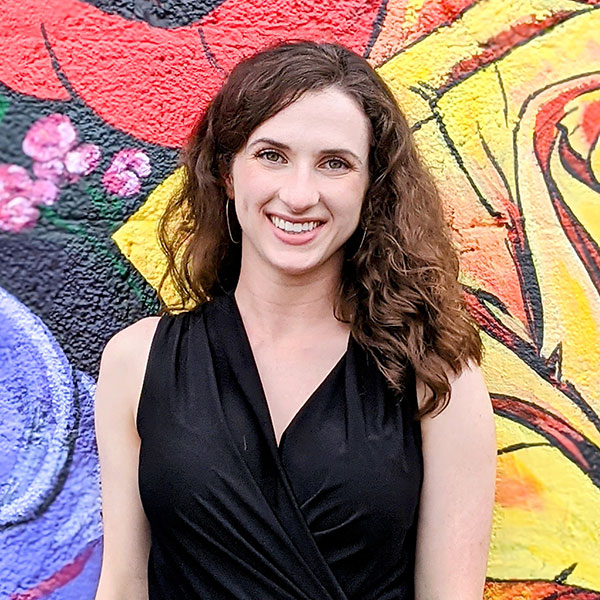 "Majoring in marketing at Brock School of Business provided me with opportunities to learn in both academic and professional environments...
...My professors taught me various skills for my future career, whether that was conducting marketing research and analyzing data with Excel and SPSS software, creating content and driving engagement for social media, or working with collaborative tools like Salesforce and Microsoft Teams. I interned with vastly different companies both in marketing and under the direction of a marketing department; in my case that meant being a marketing intern in a local real estate business and a sales intern participating in campaigns at a big tech company. My internship with a Keller Williams team allowed me to learn even more tools like MailChimp outside of the classroom, and my internship at Intuit allowed me to use what I learned in the classroom and then receive positive performance reviews from my supervisors as well as a job offer! In both experiences it was very fulfilling to get a piece of the action and see the results of my education prior to graduation. I know now not only what is expected from me in a workplace, but more about what I expect from a career. I also know that I have the basic skills and the ability to grow and adapt in an ever-changing field."
Kelly Aughtman
Job Placement
Ninety-nine percent of Brock School of Business graduates are employed or in a graduate program six months after commencement. A very small sampling of the many companies that have employed our graduates include Shipt, University Fancards, Mcgriff Seibels & Williams and High Five Endo.
Flexibility and Double Majors

The marketing major allows students to choose from a wide variety of classes depending on their interests. We offer electives in international marketing, sports marketing, marketing communications, social media marketing and professional sales.
The flexibility of the major is well suited for students to double major in another business discipline and/or add one of the business school's four concentrations including data analytics, professional sales, social entrepreneurship or sports marketing. 
Student Involvement
Market Research Opportunities
Students have conducted comprehensive market research projects for a variety of businesses including Ronald McDonald House Charities of Alabama, The Harbert Center and Birmingham Health Action Partnership.
National Professional Sales Team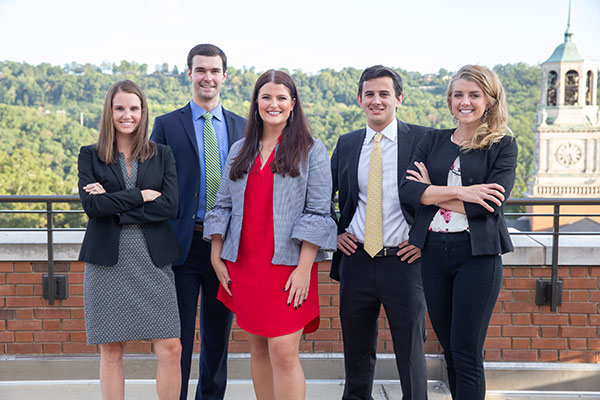 For students who choose to add on the professional sales concentration to their marketing major, they may apply to be a part of the National Professional Sales Competition Team. Past teams have excelled in national sales competitions hosted by organizations such as AT&T.
American Marketing Association
Students can get involved in the American Marketing Association's (AMA) student chapter. AMA is a professional association leading the practice, teaching and development of marketing knowledge worldwide. It is the largest professional organization dedicated to the marketing discipline in North America with more than 30,000 members. AMA membership will enhance your marketing skills by attending conferences and events. In addition, you gain access to the AMA magazine, blogs, job search and resume tools. As a student member you receive a "bridged" fee post-graduation that is extremely discounted from the typical professional rate. Brock School of Business' organization for undergraduate students presents several networking opportunities including mock interviews.
Marketing Faculty
Brock School of Business faculty are highly motivated and have deep professional experience. They are enthusiastic about their discipline and are passionate teachers and scholars whose commitment will enrich your time at Samford University.
Advisory Board
The Entrepreneurship, Management and Marketing Advisory Board plays an important role as a conduit to the business community. Board members provide guidance on course content so that our curriculum stays current with the needs of the profession. Board members oftentimes offer internships and jobs with their companies, and they also provide students introductions to other professionals in the business community who can also provide internships, mentorships and jobs.
Is Marketing a Good Fit for You?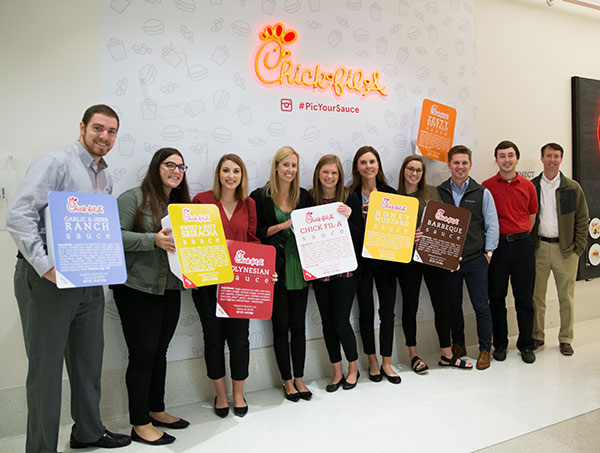 If you are creative, an effective communicator, or consider yourself a problem solver, marketing could be the right choice for you. Connect with a Brock School of Business adviser to learn more about the marketing major by emailing brockadvising@samford.edu.
Pursuing another Samford major but feel your career will benefit from some marketing knowledge? Learn about our marketing minor for non-business majors here.