Entrepreneurship involves identifying, evaluating and pursuing opportunities that create economic and social value. In Brock School of Business, we embrace a broad definition of entrepreneurship, recognizing the role of innovation and entrepreneurial thinking across any organization or industry.
While we unequivocally support the entrepreneurial start-up process, we also encourage and train students to be impactful within existing organizations through their ability to develop novel solutions to meaningful problems. The Entrepreneurship & Corporate Innovation concentration is available for business majors other than Entrepreneurship.
Career Options
The Entrepreneurship & Corporate Innovation concentration focuses on identifying, evaluating and pursuing opportunities that create economic and social value. Programming is catered to support aspiring entrepreneurs and business owners, those seeking to work in and direct small or family businesses, and ambitious individuals aiming to lead innovation in larger organizations. Profit or nonprofit, no field or industry is immune to innovation. The curriculum and associated programming can help any student gain an edge and prepare for an impactful career leading organizations on the cutting-edge of a given industry.
Curriculum and Scholarships
The curriculum develops skills in opportunity recognition, critical and creative thinking, problem-solving, and resilience. This concentration complements any business major for the student wishing to create value and make an impact in any team or organization, as well as the passionate entrepreneur seeking to launch the next great company.
Curriculum
As an accompaniment to any business major, students will complete an additional 12 hours from the following courses:
Cultivating the Entrepreneurial Mindset
Management of Innovation
Experiencing Entrepreneurial Ecosystems
Approved Elective or ECI Internship
View the Curriculum
Micro-Business Funding
Students will experience the start-up process during their course work through micro-business funding. Thanks to the generosity of Brock School of Business friends Malcolm and Betty Miller, students are provided $100 to seed their venture and have a semester to launch and run a business. Connections are made with the local entrepreneurial ecosystem to provide additional resources for this experiential learning opportunity.
Scholarships
While business students pursuing this curriculum are eligible for a wide range of scholarship opportunities, here are several specific scholarships available for students specifically interested in studying entrepreneurship:
Chuck and Pam Carson Scholarship for Entrepreneurs
David Oakley Scholarship in Entrepreneurship
The Blackerby Family Annual Scholarship
Cook's Pest Control Scholarship in Entrepreneurship
Samford Startup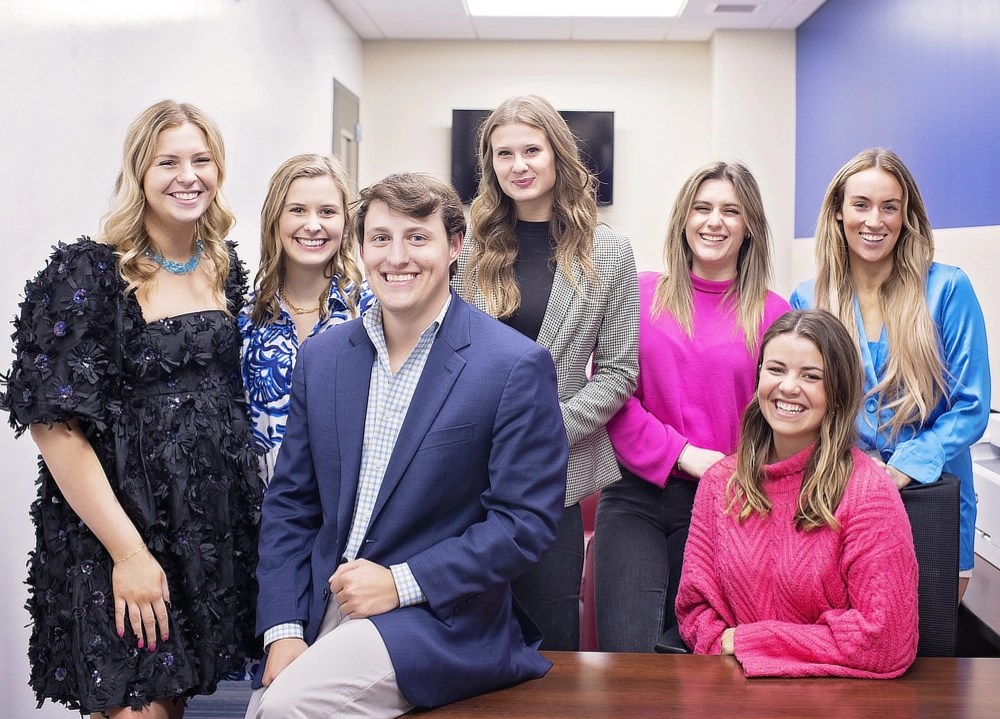 The Samford Startup student incubator program is a supportive community of like-minded student entrepreneurs who are actively seeking opportunities to learn more about business, enterprise, innovation and problem solving. A year-long program, residents have access to meeting spaces and conference rooms for appointments and consultations, as well as limited funding to support their business operations. Residents can connect with experts across campus, in the local community, and within the expanded Samford network to bring experience, insights, and opportunities for these proactive students. Regular discussions with professionals might focus on branding, pricing, financial modeling, customer service, leadership, or a variety of other topics in which students wish to concentrate.
Residency is open to Samford business and non-business majors. If residency is full, a limited number of affiliate memberships are available. Affiliate members gain access to the same meeting spaces, discussions and networking opportunities available to the resident members.
Student Incubator
The Samford Startup space in Cooney Hall provides a physical place for student entrepreneurs to launch and run their business without incurring large start-up costs. Students have access to personal workspaces, technologies and meeting spaces to operate their businesses and work through growth strategies. This inviting space allows resident members the opportunity to work independently and collaborate with other like-minded student entrepreneurs.
Learn More
Entrepreneurship, Management and Marketing Advisory Board
The Advisory Board for the Department of Entrepreneurship, Management and Marketing plays several important roles as a conduit to the business community. Board members provide guidance on course content so that our curriculum stays current with the needs of the profession. While some of the board members offer internships and jobs with their companies, the introductions our board members give us to other professionals in the business community are extremely valuable – both in terms of employment opportunities and mentorship for our students.
For more information about this major, please contact a Brock School of Business academic adviser or email brockadvising@samford.edu.