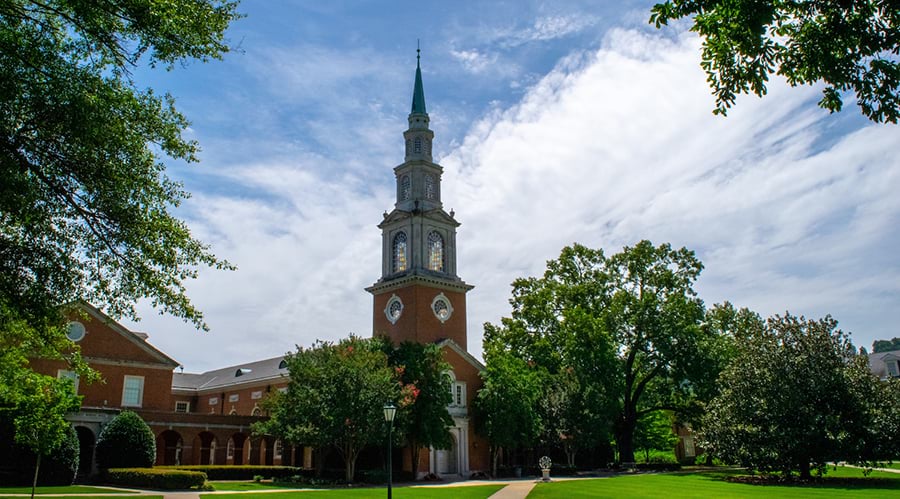 Samford's awarding process is designed to recognize high achievement in academics, service or community engagement with a commitment to make a Samford education as affordable as possible for as many as possible.
Over 90% of students receive aid in the form of scholarships and grants to attend Samford. Recipients embody Samford core values and are valuable contributors to the university community. Students fully admitted to Samford will receive scholarship consideration.
This calculator is intended to provide estimated net price information (defined as estimated cost of attendance — including tuition and required fees, books and supplies, room and board (meals), and other related expenses — minus estimated grant and scholarship aid) to prospective students and their families based on what similar students paid in a previous year.
Do you plan to file a FAFSA?
To begin, please let us know if you would like to answer financially related questions to receive an estimate that includes consideration for need based awards or if you have no plans to file a FAFSA and therefore would not be considered for need based aid at Samford.
If you are only interested in seeing what state and federal aid you may qualify for by filing a FAFSA, please start here.