Accounting is the Language of Business
At Samford, you will receive an exceptionally high-quality accounting education. With a degree in accounting, future employers include the "Big Four" accounting firms, Fortune 500 companies, nonprofit organizations, a mid-sized company in your dream city or self-employment. As the language of business, accounting fits into every industry and every region of the United States.
Career Ready
As a Samford accounting student, competitive internships, career fairs and networking events, prepare you for the top accounting jobs in the nation.

In fact, 100% of our juniors have secured internships with accounting firms over one year prior to participating in them. An internship is built into the curriculum senior year. Fifty-four percent of these students are interning with the largest "Big Four" global accounting firms. Almost 80 percent of the internships are with the largest six firms. Firms often recruit students by hosting social events and giving office tours, and most firms hire students directly from internships. 
During our Meet the Firms career nights, which take place multiple times a year, Samford accounting students meet representatives from local, regional and national firms and businesses. These events provide great opportunities for students to connect with the professionals to learn more about accounting internships and career opportunities.
CPA Exam
Samford students who pass the Certified Public Accounting (CPA) exam the first time they take it are almost 20 percentage points higher than the national average and seven percentage points higher compared to peer institutions. In 2019, for example, the national CPA exam pass rate average was 51.50%. At Samford, 69.50% of first-time test takers passed (61.9% at peer institutions that year).
Based on CPA exam first-time pass rates, our program is often ranked the top accounting program in the state of Alabama.
Student Involvement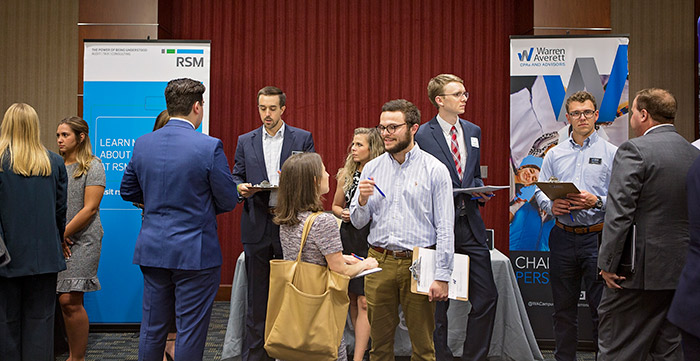 Samford's chapter of Beta Alpha Psi is a great way for accounting majors to get involved and engaged in the profession while still a student.
Founded in 1919, Beta Alpha Psi (BAP) is a national honors organization for accounting and financial information students and professionals. Members attend monthly professional meetings covering such topics as career options in accounting and finance, interviewing, resume preparation, and graduate school. Students serve with Habitat for Humanity and attend social events with accounting firms. Samford's chapter consistently receives awards for excellence.
Master of Accountancy
The Master of Accountancy (MAcc) further prepares graduates to be successful accountants and advisers in global organizations and allows for students to have the credit hours necessary to sit for the Certified Public Accounting (CPA) exam. Students complete the MAcc in one year following completion of an undergraduate degree.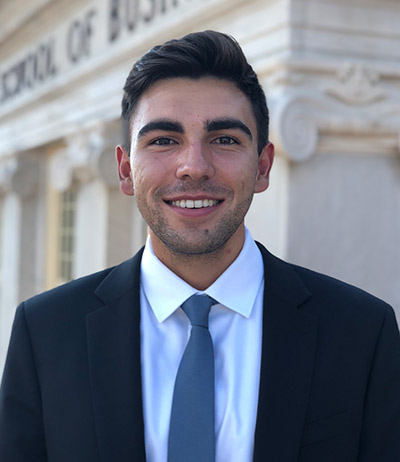 "Enrolling in the MAcc program was the perfect way to continue my education and to best prepare me for my future. I gained the knowledge needed to pass the CPA exams while also promptly allowing me to begin my career. I am grateful for the extra year of guidance from the accounting department that I got to know so well and their help in building my career post-graduation." Hugo Moreira '20, MAcc'21,
Incoming Audit Associate at RSM US LLP, New York City
Accounting Advisory Board
Members of the Brock School of Business Accounting Advisory Board provide insight into the profession to ensure our curriculum is meeting the changing expectations of a technological and worldwide business landscape. Additionally, our board members connect us specifically to the Birmingham business community, often providing introductions, job opportunities or mentorship to serve our Samford students.
Is Accounting a Good Fit for You?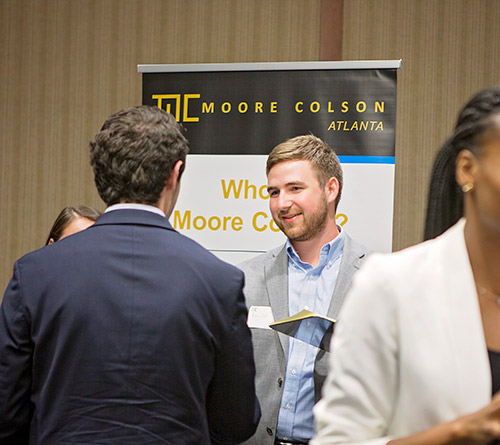 Accountants are trusted communicators who bring organization, analytic skills, and clarity to a business's performance. By working with professionals across an organization, accountants act as advisers who aid decision makers and ensure compliance. And, contrary to common misperception, accountants also enjoy working with other people.
If accounting sounds like it's a good fit for you, connect with a Brock School of Business adviser to learn more by emailing brockadvising@samford.edu.
Pursuing another Samford major but feel your career will benefit from some accounting knowledge? Learn about our accounting minor for non-business majors here.