In today's global economy, employers seek job candidates, regardless of their business major, who have strong interpersonal  and sales skills.
Our professional sales concentration helps students develop the essential sales skills that employers are looking for, while at the same time, exposing them to the tools and technologies that are critical to being successful in today's business world. The success of our program was recently recognized again by the Sales Education Foundation. The Foundation has named Samford's program a 'Top University Sales Program' in their 2019 Annual magazine. 
What Will I Learn?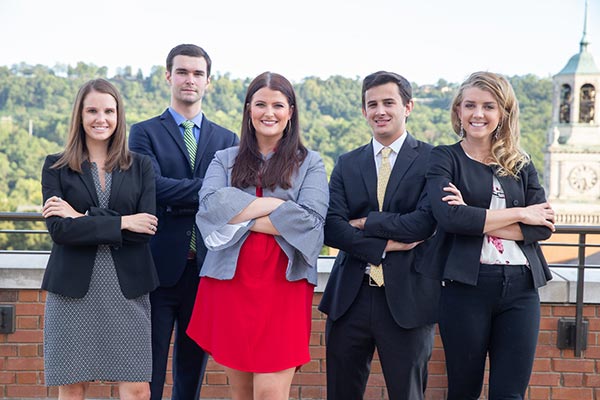 Learn to Engage in the Buyer-Seller Relationship
The professional sales concentration is comprised of three classroom courses plus a sales-related internship. All students in the concentration enroll in Professional Selling, a course that pushes students to hone their communication skills while developing a deep understanding of the dynamics of the buyer-seller relationship. The course engages students with traditional role plays as well as cutting-edge video interviewing technology.
Build Strong Relationships with the Customer
The second required course in the concentration is Customer Relationship Management (CRM). In this course students acquire hands-on experience using the most prevalent and advanced CRM tools used in industry – all with a focus on building and strengthening relationships with customers. To round-out the classroom work, students choose from a list of sales-related business electives. When coupled with an internship in sales, Brock School of Business students complete the concentration in the classroom and through real-world experiences. When students have completed the concentration, they should be equipped with the knowledge and skills to help them succeed in the business world, regardless of industry.
Become Sales Savvy
Whether a job is directly sales-related or not, businesses seek job candidates who possess strong communication and relational skills in addition to a techincal skill set. Students in the professional sales concentration in Brock School of Business learn to develop a balance between being 'tech-savvy' and 'human savvy.'
For more information about this concentration, please contact Clif Eason, associate professor of marketing and sales program coordinator.
Recognition, Awards and Affiliations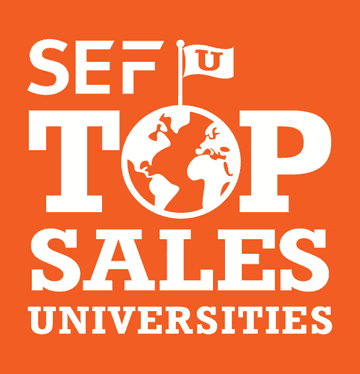 Established in 2007, the non-profit Sales Education Foundation has promoted the benefits of university sales education both in academia and the corporate world – ultimately changing the world's view of the term "sales." SEF provides support for the establishment of sales education programs at the university level by funding sales research and creating a platform for exchanging ideas and best practices.
Professional Sales Advisory Board
The Brock School of Business Professional Sales Advisory Board plays several important roles as a conduit to the business community. Our board members, as successful salespeople, provide guidance on course content so that our curriculum stays current with the needs of the profession. While some of the board members offer internships and jobs with their companies, the introductions our board members give us to other professionals in the business community are extremely valuable – both in terms of employment opportunities and mentorship for our students.