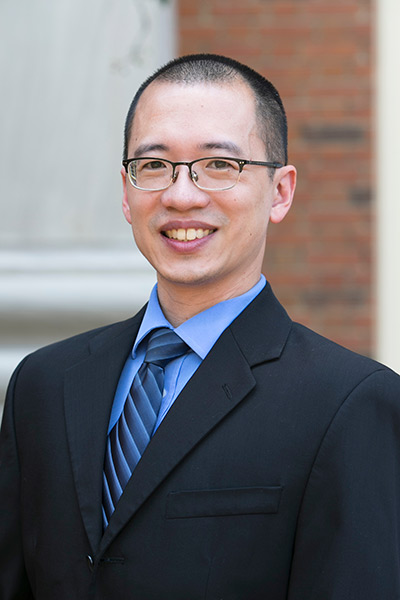 Assistant Professor of Quantitative Analysis
Brock School of Business
337 Cooney Hall
Kevin Pan is Visiting Assistant Professor of Quantitative Analysis and teaches Quantitative Methods III and Information Technology and Systems.   He comes to Samford from Stanford University in Stanford, California.  His areas of expertise include: data analytics, statistical analysis, quantitative methods, information systems, education data analytics, informatics and knowledge based systems. 
Kevin was born and raised in Taiwan.
Degrees
Stanford University, Ph.D., Biomedical Informatics
Stanford University, M.S., Electrical Engineering
National Taiwan University, B.S., Electrical Engineering
Major Publications
Student outcomes and perceptions related to chroma key technology utilized in a drug literature evaluation course (manuscript submitted, 2016)
Stereotactic targeting and dose verification for age-related macular degeneration. Med Phys. 2010 Feb;37(2):600-6
Effects of threshold choice on biological conclusions reached during analysis of gene expression by DNA microarrays. Proc Natl Acad Sci USA. 2005 Jun 21;102(25):8961-5.