Published on October 21, 2021 by Leighton Doores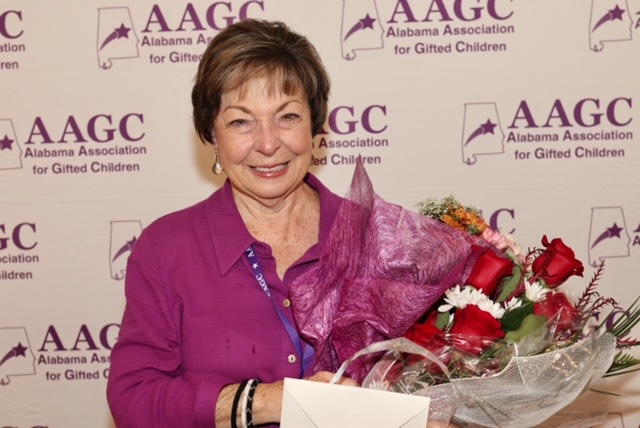 Patti Wood, professor of teacher education in Orlean Beeson School of Education, has received the Award for Lifetime Achievement in Gifted Education from the Alabama Association for Gifted Children (AAGC).
Wood was selected for her significant contribution to gifted education in Alabama and was presented with the award at the 2021 AAGC Conference.
Maria Beard with the AAGC said Wood has "positively impacted countless gifted educators and gifted students across the state of Alabama throughout her 20 plus years of teaching experience. Dr. Wood is attuned with the needs of gifted students and passionately shares her expertise and her knowledge not only with her graduate students but with other educators across the state and nation."
Wood has volunteered countless hours as a leader in AAGC and has partnered with multiple school districts to provide general and gifted education teachers with practical strategies for differentiation. She has also spoken to many parent groups about ways to support their gifted children.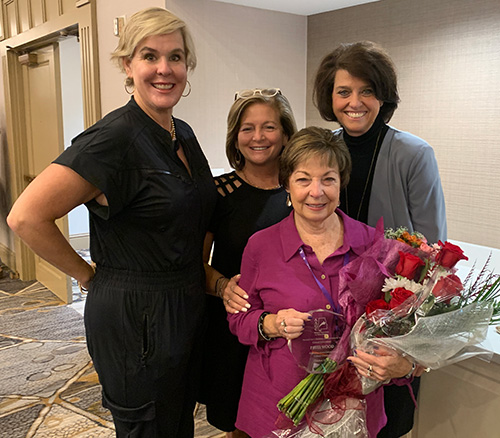 Wood is the immediate past president of AAGC and is involved in numerous school and university committees as well as state and national professional organizations.
"Dr. Wood is an excellent teacher who is constantly using innovative strategies with her students and assisting colleagues on ways to enhance their own teaching," said Wood's colleague Mandy Hilsmier, professor of teacher education at Samford University. "She has touched the lives of many students as their professor and, in turn, has affected the lives of tens of thousands of children in the gifted and general education classroom."
Beard closed the presentation by summarizing Wood's contribution to gifted education.
"Patti has leveraged her gifts to help others over many, many years and to us her title is professor, but it should probably be ambassador because she has consistently been a gift to the gifted world."