Accreditation
Accreditation is a process of external peer review in which institutions of higher learning are evaluated based on a comprehensive set of established standards and criteria. Accreditation is maintained through various state and national professional accrediting bodies. The process of program accreditation provides a means of continuous quality assurance and represents the ongoing dedication of the Orlean Beeson School of Education to provide effective, high-quality professional programs that meet the needs our communities.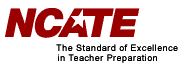 The accreditation of Educator Preparation Providers (EPPs) is granted by the Council for the Accreditation of Educator Preparation (CAEP). Through its accreditation process, CAEP assures the quality of educator preparation and supports continuous improvement to strengthen P-12 student learning. The Orlean Beeson School of Education has long maintained its national accreditation through NCATE. NCATE was subsumed by CAEP in 2013, such that CAEP is now the current accrediting body for EPPs. Following our most recent accreditation review and site visit in fall 2012, the Unit Accreditation Board determined that Orlean Beeson School of Education successfully met all NCATE standards at the initial teacher preparation and advanced preparation levels. This accreditation decision indicates that our institution and its programs meet the rigorous standards set forth by the professional education community and has maintained continued accreditation status. Our current accreditation extends through June 2020. 
Specialized Professional Associations (SPA) National Recognition 
Many of the educator preparation programs within the Orlean Beeson School of Education engage in an extensive peer review process conducted by Specialized Professional Associations or SPAs. SPAs review programs and award national recognition status to programs that meet national standards and benchmarks. Orlean Beeson School of Education; Early Childhood/Elementary/Early Childhood Special Education/Collaborative program is currently nationally recognized by ACEI, NAEYC and CEC SPAs. Our Alternative Secondary Master's Program is currently nationally recognized by NCTE. The following is a list of SPAs that conduct reviews of our School of Education programs: ACEI (Elementary), NAEYC (Early Childhood), CEC (Special Education), NSTA (Science), NCTM (Math), NCTE (English), NCSS (Social Studies), ELCC (Educational Leadership), NAGC (Gifted), NASPE (Physical Education) and ACTFL (Foreign Language).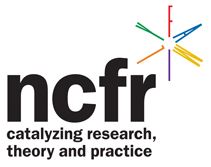 The human development and family science undergraduate degree program at Samford University has been reviewed by the National Council on Family Relations. It has been recognized as an NCFR CFLE–approved program offering coursework covering the content required for the Certified Family Life Educator (CFLE) designation. Graduates of NCFR CFLE–approved programs qualify to apply for the CFLE designation via an abbreviated application process. 
Learn more
 about our Human Development and Family Life Education department.