The names Tom and Marla Corts have been synonymous with Samford University for three decades. Tom Corts was known for his invaluable leadership, service and love for books and classical literature. Nearly nine year ago, Marla Corts assisted in the launch of the Tom and Marla Corts Distinguished Author Series in his memory. 
Through the vision of Tom and Marla Corts, and provided by their generosity of spirit, we are proud to present Anthony Ray Hinton, as the 2019 Tom and Marla Corts Distinguished Author. Mr. Hinton will speak about his personal memoirThe Sun Does Shine, How I Found Freedom on Death Row, at Samford University's Leslie S. Wright Center on April 16 at 7 p.m., with a book signing to follow. VIP Tickets are available and include a reception with Hinton, a signed copy of The Sun Does Shine  and reserved seating.
General Admission
VIP
Previous Guests
2018—Eric L. Motley 
2017—Philip Yancey
2016—Parker J. Palmer
2015—Laura Bush
2014—Wes Moore
2012—Wendell Berry
2011—Greg Mortenson
Official recording of March 1, 2018 Tom and Marla Corts Distinguished Author Series | Condensed Version.
Sponsorship Opportunities
All proceeds benefit The School of Education Excellence Fund which provides scholarships and academic program support where the needs are greatest.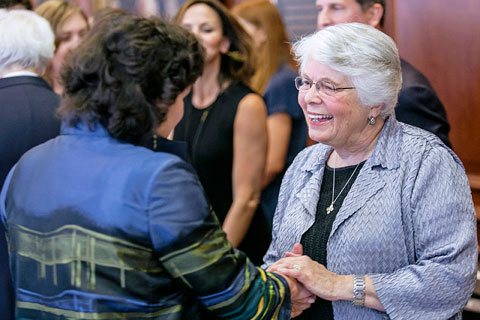 Sponsorship opportunities are available annually. Contact Sheri H. Ransome at 205-726-4462 or email shransom@samford.edu for more information.