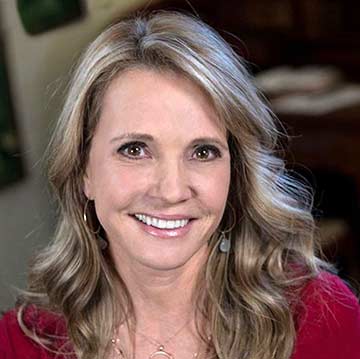 2020 Tom and Marla Corts Distinguished Author
Patti Callahan Henry
Through the vision of Tom and Marla Corts, and provided by their spirit of generosity, Samford University's Orlean Beeson School of Education presented Patti Callahan Henry as the 2020 Tom and Marla Corts Distinguished Author. Henry spoke about her recent book, Becoming Mrs. Lewis, on September 22 during this 10th anniversary livestreamed event.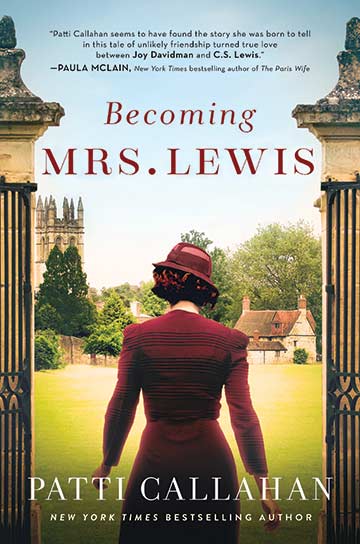 Henry shared insights and stories of inspiration from her book, Becoming Mrs. Lewis, a motivational account of the life of Joy Davidman Lewis, wife of legendary writer C.S. Lewis.
To fully capture and convey the story of Mrs. Lewis, a brilliant and complicated woman, Henry retraced Lewis's steps from New York to Oxford. Becoming Mrs. Lewis beautifully documents Henry's extensive research of Lewis's fascinating life and her unlikely love story.
Henry is a New York Times and USA Today best-selling author of 15 novels. A finalist in the Townsend Prize for Fiction, an Indie Next Pick, an OKRA pick, and a multiple nominee for the Southern Independent Booksellers Alliance (SIBA) Novel of the Year, she is a frequent speaker at luncheons, book clubs and women's groups. She resides in Mountain Brook, Alabama and Bluffton, South Carolina.
Previous Guests
2019—Anthony Ray Hinton
2018—Eric L. Motley
2017—Philip Yancey
2016—Parker J. Palmer
2015—Laura Bush
2014—Wes Moore
2012—Wendell Berry
2011—Greg Mortenson
The names Tom and Marla Corts have been synonymous with Samford University for three decades. Tom Corts was known for his invaluable leadership, service and love for books and classical literature. Ten years ago, Marla Corts assisted in the launch of the Tom and Marla Corts Distinguished Author Series in his memory.
Sponsorship Opportunities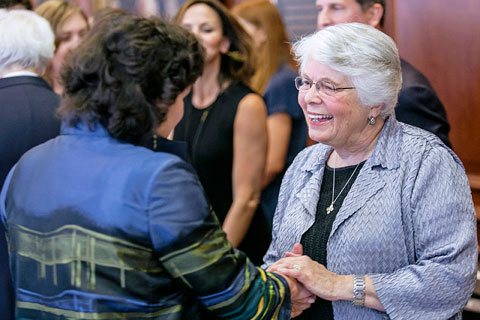 All proceeds benefit The School of Education Excellence Fund which provides scholarships and academic program support where the needs are greatest.
Sponsorship opportunities are available annually. Contact Sheri H. Ransome at 205-726-4462 or email shransom@samford.edu for more information.