Published on November 1, 2017 by Sara Roman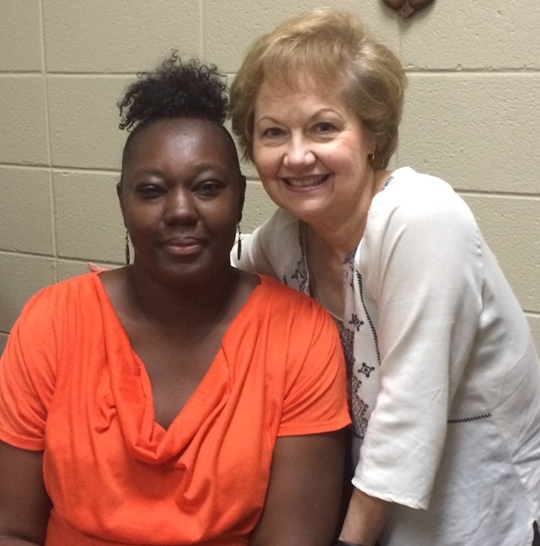 Degree/Year: Bachelor of Arts, 1967
Hometown: Birmingham, AL
Current Position: I retired as teacher from Huntsville City Schools after 25 years.  I currently serve as a community and church volunteer with most of my volunteer time being at Christian Women's Job Corps of Madison County (CWJC) and First Baptist, Huntsville. 
Describe your journey from Samford to your current position? I love talking about my journey from Samford.  One of the advantages of having praying parents is that I eventually realized they were praying for me to find out how to become a useful contribution to society and to the Kingdom.  Samford laid for me the educational, spiritual and social foundation that enabled me to recognize that calling and be prepared to serve in those ways. 
During my days there, I had opportunities that allowed me to begin to learn leadership skills and a love for teaching that prepared me to enjoy the classroom for the next 25 years.  Teaching school is THE best career in the world! It's where the "water really does hit the wheel" by offering you the opportunity to have a genuine impact for good on young lives. I taught high school English for 12 years and middle school English and History for 13 more. 
Immediately after retiring, I couldn't stay out of the classroom. I was instrumental in a different kind of school start-up. Our goal was to create a school for women that would enable them to overcome past mistakes, poor choices or difficult life circumstances at no cost to them. In 1997 we began with one school. Now, CWJC has four sites that each target particular needs.
Today, in addition to teaching a class, I help to provide leadership, raise funds – all the pieces required to keep a nonprofit happening. So I still teach now, I just don't get a pay check for it anymore; but the rewards are great as we have seen the differences our CWJC classes have made for our students and their families. This all began with the foundation I received at Samford.  I am eternally grateful for my alma mater.
What do you enjoy most about your work? I enjoy touching lives – one person at a time – and helping each person to recognize their true potential.
Did you always know this is what you'd like to do? I did not.  Teaching came as a surprise to me, but the years I taught were amazing.  I had no idea what was ahead for me.
What advice do you have for current Teacher Education students? I suggest that every student examine their "call" to teach.  If it is a calling – there's nothing better. But be patient! Sometimes one has to get into the classroom before that call is fully realized.  It's my understanding, the School of Education makes that classroom experience happen early on – that's a very good thing.