Published on December 1, 2017 by Hollie Woodis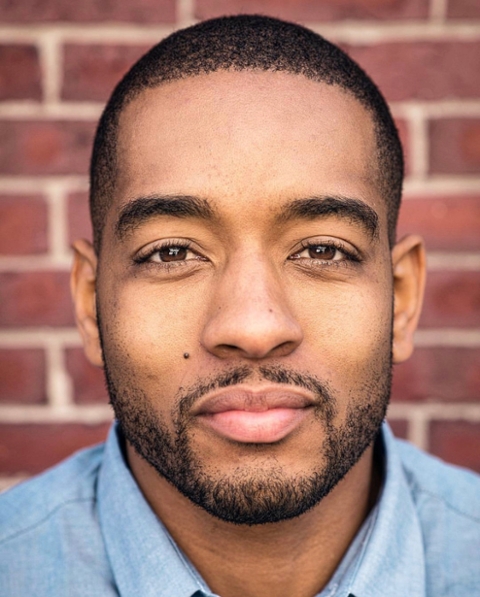 Degree/Year: B.S.E., Human Development and Family Science, 2012
Hometown: Huntsville, AL
Current Position: District 1 Representative of the Huntsville City Council
Describe your journey from Samford to your current position: I thought I was going to make a lot of money, drive a fast car, be a lawyer one day- a lobbyist, and live the Northeastern life style, but God had another plan.  After leaving Samford, I applied to a number of graduate schools that, at the time, I was well below qualification for. The only one that responded to me was University of Massachusetts. A worker in the administrative office noticed the name Samford and through that we were able to strike up conversation, which landed me an interview. After that, the rest was history. Policy is like a second language for me. By the Lord's providence, not only was I accepted, but also actually received scholarship. I finished, announced my campaign the day I graduated from UMass, and held a fundraiser here with Randall Woodfin, who is now a fellow Samford grad and the mayor of Birmingham, that kicked off the campaign here in Birmingham, and there were a lot of Samford graduates there. The day that I won my race, Dr. Chandler was there working the poll. As I look back on every step of the way, it's been Samford grad family that has helped me through. It's just, I can't even put into words the family aspect- The UNDESERVED family aspect. There probably would be no "youngest city councilman selected" if I didn't come to Samford University, I believe that.
What do you enjoy most about your work? In my job, I have the opportunity to take a problem and give a solution, but in between there is this process called innovation. The same problems occur every year in every budget: crime, infrastructure, education and employment. The only way there will ever be change is if somebody can come up with a new way to decrease the time between problem and solution. That's where I live, everyday. I listen to a lot of perspectives and tailor a lot of policy so that the time between problem and solution is shortened and that's how we answer a pothole to how we increase the payroll. Change only comes through growth and growth only comes through changes so the only way to make both happen is innovation.
How did Samford prepare you for the role that you're in now?  In the classroom, it was the professors that taught me the policy I love, the practicum that gave me a job, or things like Dr. Chandler saying, "You will not fail," that really prepared me. But outside of the classroom it was the friendships, the relationships, the spirituality.  I never knew what I was going to do, none of us did. In fact, I never thought I was going to come back to Alabama, but Proverbs 19:21, my plans mean nothing, his purpose means everything. This was a good kept secret by the Lord himself. I came in to Samford from a tumultuous background. I wanted to flee in every sense, and in fact I thought I did. I came in with a chip on my shoulder, but it seemed that at every turn I was met with open arms. From the President himself all the way down to general services, no one gave up on me. Now I take that notion to my community. There are so many opportunities to say, "This is a lost cause, this is a lost street, this is a lost area, this is a lost issue," but I open my arms big, because I know at some point the situation can break. A community can be turned around. Education can be increased. A life can be saved. Whatever it is, with the help of the good Lord, it can change. I didn't expect it, but now that I'm in it, I understand it.
What advice do you have for current Human Development and Family Life Education students? If you are in this field, ask yourself: What abilities do you possess that you can apply to this field? Are you a great communicator? Do you have great patience? Do you have the ability to see long range planning or strategic planning? Don't limit yourself. Figure out how to take those things and lay them into a position that lets you do it every single day when you wake up. If you come out of this program looking to find just the highest paying job, you probably got into the program for the wrong reason.
What's your favorite Samford memory? My fondest memory is really the last six months before graduation. The opportunity to go around campus and say thank you and to really enjoy everything I had learned up until that point. Spending more time with my teachers. I never dreamt of how those connections could be used. Everyday had a different value to it. I'm telling you, all the relationships I built in those four years have paid dividends.
Looking ahead, what are your career goals? 
I want to continue finding and growing in opportunities to impact Huntsville. I love the city. I love the people. And I have seen the negative effects of bad policy, so I want to do the inverse. I want to create legislation and policy that positively effect generations to come and see the ripple effects.
AND
at some point, I want to convince a woman to marry me, and have a family.