Published on November 6, 2020 by Leighton Doores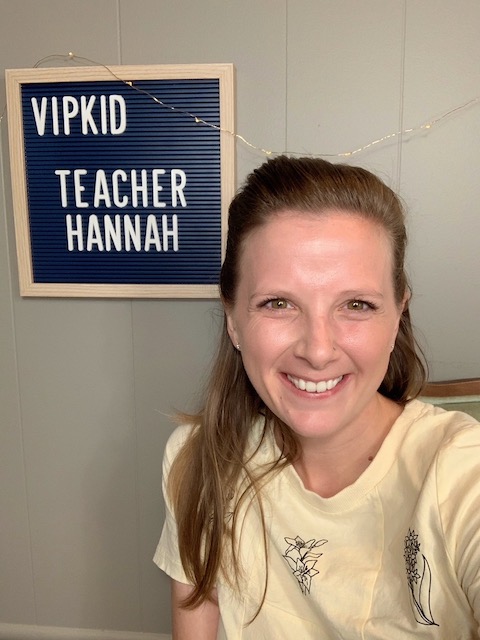 Degree/Year: Early Childhood, Special Education, Elementary, Elementary Collaborative (ESEC), 2014
Hometown: My hometown is Alpharetta, GA, but my family lives in Birmingham, AL.
Current Position: ESL teacher with VIPKid
Describe your journey from Samford to your current position: I loved my time at Samford and enjoyed pursuing my love of education. After teaching in the classroom, I left the public school system to stay home with my son in 2016. After having my daughter in 2018, I felt the pull to return to teaching in some capacity. I love staying home with my little ones, but I missed flexing that teacher muscle and when I found VIPKid, I knew it was the perfect fit! I teach English to children in China online in the early morning hours before my own children are awake. I have taught over 125 students over the past year and it is an absolute blast!
What do you enjoy most about your work? I enjoy getting to know my students as they take classes week after week with me. I've taught children in the backseat of their car, on vacation, in their homes, and even on a boat! I've met little siblings and parents and pets (the most noteable being a massive parrot that repeated me flawlessly!). Building relationships is by far the highlight of this job.
Did you always know this is what you'd like to do? I always knew that I wanted to stay home with children if it was feasible for my family. But I also have always loved teaching children, so this really has been the perfect marriage of those passions. It looks a little different than I imagined, but it is truly a gift.
How did Samford prepare you for your career? Samford gave me many opportunities to work with children from diverse backgrounds. This in conjunction with my experience teaching ESL children in the classroom really enabled me to transition to this role seamlessly.
What advice do you have for current students? For current education students, I encourage you to view your studies from a holistic viewpoint. So many friends that I graduated with are using their teaching degrees in ways that extend far beyond the traditional classroom. Soak in the heart of teaching because that can be applied to a vast range of professions! A degree doesn't determine the career path that you pursue, though it does help. Your heart and passions will be what sticks with you long after you've left the sweet walls of Orlean Beason School of Education.
What is your favorite Samford memory? Dancing on the tables on the third floor of Orlean Beeson School of Education when we finally finished our final projects senior year certainly sticks out! Most of my Samford memories sound trivial when I write them down, but the people that were a part of those memories are what I treasure.
Looking ahead, what are your career goals? Truthfully, I don't really think of the future in terms of my career goals. I hope to continue to use my education degree with my own children in these little years and even though homeschooling sounds very overwhelming (and a little insane) right now, I haven't ruled it out for the future. But I find that my degree is helpful in the most unlikely of situations, so I'm confident that it will continue to be a blessing!