Published on December 11, 2018 by Sara Roman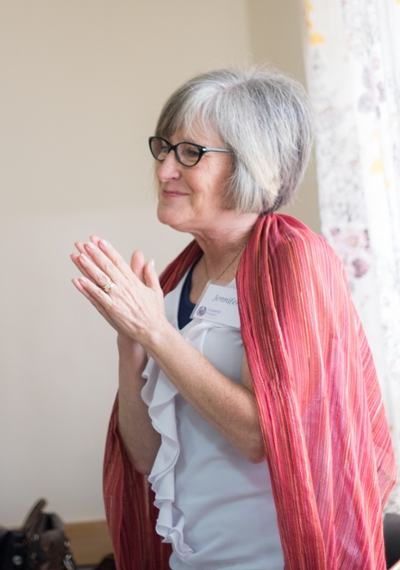 Degree/Year: B.A., 1978
Hometown: Jacksonville, Florida
Current Position: Founding Director Elizabeth Project International/ Missionary Africa Inland Mission
Describe your journey from Samford to your current position: Samford was foundational for much of my career. Not only from the perspective of educational preparation but also the spiritual direction I found while attending Samford. During my years at Samford, my understanding of my purpose in missions was realized. The seed had been planted in my life as a child but during a Spiritual Emphasis Week, the seed was watered and began to sprout. I began to explore opportunities for service.
What advice do you have for current students? My advice to Samford students is listen to your heart. Seek God with all your heart and He will lead you on a fulfilling life journey. Invest in true friendships. They will last a lifetime.
What is your favorite Samford memory? The friendships I developed at Samford have had a lasting influence on my life. The most influential was meeting my husband Tim, a Southern Baptist MK from Uganda. I am grateful that the strong support and financial incentives Samford offered helped him to choose Samford for his university experience. We found each other and began our life journey while at Samford. The other friends I made while a student have been life time treasures. These friendships sustained me through 30 years of missionary service in Kenya and continue to provide tremendous richness to my life.
Looking ahead, what are your career goals? My future goals involve finishing well in my career and equipping Kenyans to continue the training programs that are established.
Carroll's organization, Elizabeth Project International, is a maternal and child educational program that empower mothers with evidence-based information, skills and support, while advocating for dignity, compassion and best care practice healthcare. The organization is faith based and in addition to providing maternal and child educational needs the project is committed to nurturing faith and spiritual growth by recognizing the significance and spiritual impact of birth on a woman and her family.