Published on October 30, 2018 by Sara Roman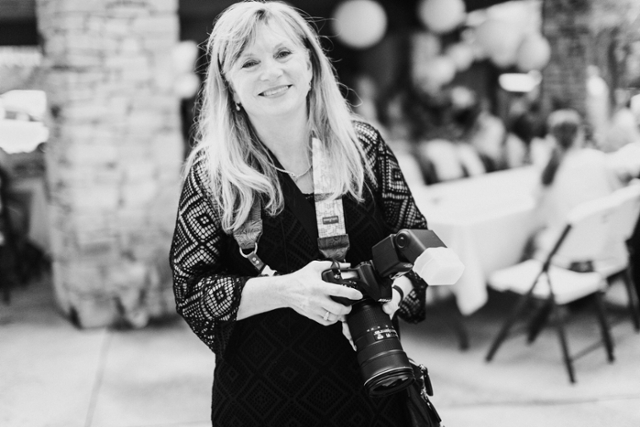 Degree/Year: BS in Education, 1980
Current Position: Alumni Relations Coordinator for Orlean Beeson School of Education, a business owner and Chairman of the non-profit Elizabeth Project International.
Describe your journey from Samford to your current position: After graduating, I taught school for several years and then became a stay at home Mom with my 3 sons. When the youngest son was in high school, I joined the Advisory Board for the School of Education and this led to my current Alumni Coordinator position. I have worked here for 7 years. I also began taking photography classes at Samford and other places about 8 years ago.  I have had a passion all my life to capture life's moments and finally, almost organically it grew into a business; Kathy Acton Photography, kathyactonphotography.com/
What do you enjoy most about your work? I love Samford and connecting with our Samford Education graduates is always a pleasure! I am always fascinated by what they are doing and where their degree has led them. I also enjoy planning the Tom and Marla Corts Distinguished Author Series and the Learning for Life Awards Dinner with a fabulous team of folks each year.
Did you always know this is what you'd like to do? The Alumni Position was a surprise, but it has been a lovely way to use my Education Degree.
What advice do you have for current Education students? There is a scripture that means a lot to me. "Your word is a lamp to my feet and a light to my path." Psalm 119:105. We pray and make the best plans we can, but His guidance is often more like a lamp than a spotlight. Keep praying and searching His Word and follow the next open door that He places before you. You will be amazed at where He leads….often somewhere totally unexpected.
What is your favorite Samford memory? A specific memory is too hard to narrow down, because there were so many! But the friendships that remain after all these years, is a treasure. A group of us gather once a year in different states and relax and reconnect with each other. There is something very special about being with people that have known you since you were 18 years old.
Looking ahead, what are your career goals? I hope to continue to make an impact with my position at Samford. When we connect alumni back to the School of Education, our current students benefit, and they network with each other. My photography business is growing, and I hope to continue to have the blessing of documenting milestones in people's lives. The photos on my own walls are my most treasured possessions. It is so important to capture the seasons of your life.