Published on July 13, 2018 by Sara Roman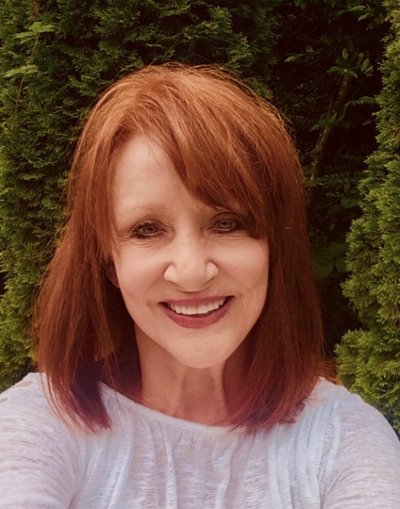 Degree/Year: Doctor of Education 2002
Hometown: Birmingham, Alabama
Current Position: Retired Elementary Principal
Describe your journey from Samford to your current position: While teaching 5th grade at Vestavia Hills Central Intermediate School, Dr. Maurice Persall, the former Superintendent of Vestavia Hills City Schools and, at that time, the Director of the Graduate Program at Samford University, spoke with me about pursuing an administrative certification.  My family and I had moved to Birmingham a few years earlier from Houston, TX where I had taught for four years.  Raising two young sons and earning a Master's Degree in Early Childhood and Elementary Education from the University of Alabama at Birmingham were priorities at the start of our relocation.  When my children were school age, I began my educational career in Alabama – a trek from teaching to the administrative realm.    
Paralleled with teaching and taking classes at Samford, I tapped an administrative certificate in 1995, Dr. Persall's persuasive words still ringing in my ears.  The certification led to an opportunity to serve as Assistant Principal of Curriculum and Instruction at Pizitz Middle School.  Within the six years that I worked alongside the Pizitz Principal, David Miles, I attained an Educational Specialist Degree and Doctorate Degree, both from Samford.  The degrees were personal goals that proved to demonstrate the exemplary preparatory leadership skills I received from the School of Education.
Principal at Rocky Ridge Elementary School – the announcement came shortly after I had secured my Doctoral degree.  The leadership responsibility was clearly apparent.  The approaches to forming meaningful relationships with the faculty/staff, students, parents, colleagues, and central office personnel were put into practice over the twelve years I held the principalship position.  Listening to ideas based on "what's best for kids?" became the foundation for gathering input and feedback to solve problems and various issues; providing professional development for faculty, conferencing with parents, helping create a warm, welcoming school environment, seeking ways to improve student achievement, working with teams of teachers – all meant possessing the confidence to effectively implement each of those components into daily school life.  The years spent participating in Samford's education programs gave me the self-assuredness and competence to assist faculty, staff, students, and parents in accomplishing our vision for the school.    
After thirty-four years of teaching (sixteen years) and serving as an administrator (eighteen years), I decided to retire, which I call "doing something different".  My experience and passion for education have pointed me to new and exciting ventures that have blessed me beyond measure and, hopefully, have contributed in some way to others' lives.  Samford could not escape me!  I am currently the Chair of the School of Education Dean's Executive Council and a member of the Centennial Plus Committee.  I was honored to have mentored Samford students working toward the educational leadership certification.  Besides the Samford affiliation, I volunteer for aTeam Ministries and participate on The Women's Fund Grants and Allocations Committee and the Encouragement Team at my church, Shades Mountain Baptist.  The designated time allocation for Bible Study on Wednesday mornings has drawn me closer to the Lord. 
My entire life centers around my family and education – always has and always will.  Samford University continues to provide me with phenomenal experiences, opportunities, and connections with people, locally, state and nationally, and world-wide.  Words I live by:  Inspire and be inspired.  Joy awaits!
What advice do you have for current Orlean Beeson School of Education students?
It Takes Eight To Be Great advice that I would like to offer education students:
    1. Enjoy your education program. 
    2. Strive to make a difference in the lives of the children in your care.
    3. Stay positive now and throughout your career.
    3. Motivate children to want to achieve, create and discover.
    4. Seek opportunities to learn and improve.
    5. Listen more than you speak.
    6. Prepare, Plan, Prepare, Plan (Repeat).
    7. Gain peace with multi-tasking.
    8. Laugh often - at yourself, with the kids in your classroom, among colleagues.
Good luck.  Stand tall, hold your head high, and walk with pride toward the prestigious teaching profession!