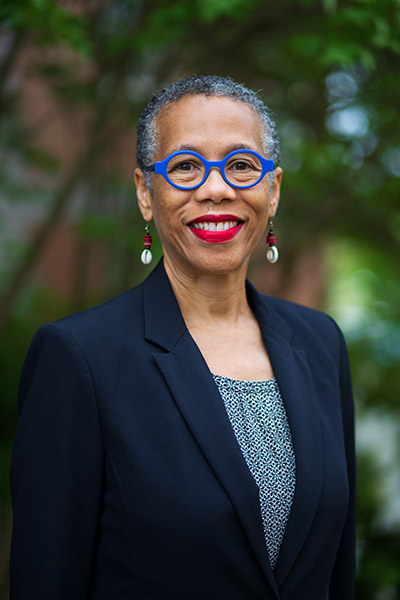 Associate Professor
Moffett & Sanders School of Nursing
1560 CHS Building 1
Biography
Dr. Sherri Chatman, a native of Heflin, Alabama, has been a full-time faculty member in the nurse practitioner program for Moffett & Sanders School of Nursing since 2017. Her professional interests include pediatrics and end-of-life care. In addition to her faculty role, she serves in the role of a super preceptor for the Nurse Practitioner Residency (NPR) grant at Samford University (2019-2023). Dr. Chatman is a family nurse practitioner and volunteers at two medical clinics that provide care for uninsured and underserved populations for her clinical practice. Her personal interests include serving on domestic and international mission trips, serving in various ministries at her church, reading, outdoor activities and spending time with her family. Sherri and her husband Jerome, a small-business owner, have three young adult sons, Gregory, Ian and Myles and grandchildren.
Degrees and Certifications
DNP, Samford University
MSN, Samford University
BSN, University of Alabama at Birmingham
Awards and Honors
Fellowship Recipient, Frances Marlin Mann Center, Samford University,Birmingham, Alabama, 2018.
Living Legacy Award Recipient, Ida Moffett School of Nursing, Samford University, Birmingham, Alabama, 2012
2nd Place Poster Award, Biennial Region 8, Sigma Theta Tau Conference, Gamma Lambda Chapter, Hattiesburg, Mississippi, 2010
Scholarship Recipient, Birmingham Regional Organization of Nurse Leaders, 2008
Involvement/Professional Societies
Sigma Theta Tau
Phi Kappa Phi
American Academy of Nurse Practitioners
American Association of Nurse Practitioners
Publications
Shanahan, T., Gurley, L., Chatman, S., Cunningham, J. (2022). Promoting Understanding of Medical Decision-Making Coding for Nurse Practitioner Student. Journal of the American Association of Nurse Practitioners, 34(11), 1235-1241
Chatman, S., & Wynn, S. (2021). An outsider within: Teaching intercultural communication.  Journal of Christian Nursing, 38(1), 52-56.
Recent Presentations
To The Ends Of The Earth: Leading a Medical Mission Team To The Gambia. Presented to Lakeside Hospice, March 2023
To the Ends of the Earth: Leading a Medical Mission Team During a Global Pandemic. Presented at the 2022 BNF Summit, October 2022.
To the Ends of the Earth: Leading a Medical Mission Team During a Global Crisis. Presented at the 2022 Sigma Region 8 Virtual Conference, September 2022.
Infectious Diseases in Children, Presented at Samford NPR Weekly Didactic, Birmingham, Alabama, June 2022.
Hunter Street Medical Clinic. Presented to Iglesia Cristiana Agape, Irondale, Alabama, June 2022.
From the Classroom to the Clinic: An Innovation to Impacting Health Inequities. Presented at the Elizabeth A. Morris Clinical Education Sessions Faces "22, Montgomery, Alabama, April 2022.