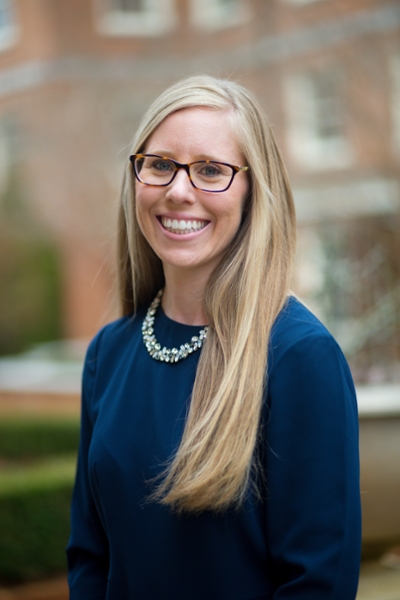 Instructor, Undergraduate Nursing
Moffett & Sanders School of Nursing
Nursing
1561C CHS Building 1
After graduating with her B.S.N. in 2007, Lauren began her nursing career as a bedside nurse at Children's Healthcare of Atlanta.  Over the next 12 years, she worked hard to care for vulnerable patient populations and found a love for mentoring and teaching new nurses.  After moving to Birmingham in 2013, she continued her clinical practice at Children's of Alabama in the pediatric intensive care unit while following her passion of teaching to Samford University.  While teaching part-time with Samford, she obtained her graduate degree in Nursing Education, and now calls Samford, and more specifically Moffett & Sanders School of Nursing, home.  She believes that delivering nursing care to a person is an honor and teaching the future nurses of tomorrow is a blessing.  She is excited to apply this principle to her teaching role to help shape the next generation of Ida Moffett nurses.  Outside of work, Lauren enjoys spending time with her husband, Ryan, adorable daughter, Charlotte, and two rescue dogs, Jake and Mia.
Degrees and Certifications
Master of Science in Nursing Education, Samford University

Bachelor of Science in Nursing, Kennesaw State University
Involvement
Sigma Theta Tau International Honor Society of Nursing
National League for Nursing
Alabama League for Nursing
American Association of Critical Care Nurses
Expertise
Recent Presentations
Jones, L., Crawley, A., Penn, A., Perry, P., Stanton, A., Waddell, K., Dunn, J., & Hayes, L. (2016). Pediatric Intensive Care Unit Asthma Clinical Pathway. [Poster Presentation]. Children's of Alabama Nurses Week 2016. Birmingham, Alabama.
Jones, L. H. (2015). Diabetes in the Pediatric ICU: Diabetic Ketoacidosis. [Podium Presentation]. Children's of Alabama, Birmingham, Alabama.
Jones, L. H., Geiger, A. M., Harrison, M., Jenkins, T., & Hayes, L. (2015). Pretty Pretty Pyxis: PICU Supply Pyxis Remodel. [Poster Presentation]. Children's of Alabama Nurses Week 2015. Birmingham, Alabama.