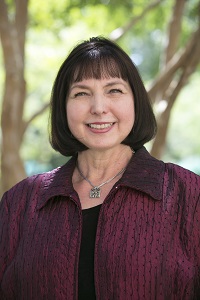 Associate Professor
Moffett & Sanders School of Nursing
1568 CHS Building 1
Dr. Moniaree Jones serves as associate professor of nursing in Samford University's Moffett & Sanders School of Nursing and part-time legal nurse consultant. Prior to assuming her current positions, she worked as assistant professor at Auburn University at Montgomery, and as a legal nurse consultant with the law firms of Bradley Arant Boult Cummings, and Haskell, Slaughter, Young, and Rediker. She also worked previously as an emergency room nurse, psychiatric nurse, case manager and an occupational health nurse in a large commodities chemical plant in Louisiana. Jones possesses experience in psychiatric, emergency room nursing and public health. She is a published journal and book chapter author having done her research on The Lived Experience of Chronic Pain In Nurse Educators. She is also a frequent lecturer and guest speaker.
Degrees and Certifications
Ed.D., instructional leadership, nurse educator, University of Alabama
M.S.N., case management, University of Alabama
B.S.N., University of Alabama
A.D.N., Troy University
Awards and Honors
Outstanding Faculty Award, Samford University, 2019
Birmingham Metro Excellence in Nursing Award, 2013
Master's in Nursing Writer's Award, 2008
Most Outstanding Graduate Student, Sigma Theta Tau, 2007
Sigma Theta Tau Honor Society, 2006
Golden Key Honor Society, 2006
University of Alabama College of Continuing Studies Robert Barksdale Scholarships, 2006-2013
Alabama State Nurses Association Scholarships 2006-2013.
Publications
Journal Articles
Jones, M., Wynn, S. (2020). Battling stigma in mental health: Photo voice.
Journal of Christian Nursing 37 (4).
Jones, M., Langham, G. & Terry, A. (2016). Transforming future nurses through simulation in mental health nursing. Journal of Nursing Education and Practice. 7 (4).
Jones, M. (2015). Teaching nursing students about chronic pain: The lived experience perspective of nurse educators. Journal of Nursing Education and Practice. 5 (4).
Jones, M. (2008). Strategies for an effective medical chronology. The Journal of Legal Nurse Consulting. 19 (3).
Jones, M. (2007). Nursing expertise: A look at theory and the LNCC certification exam. Journal of Legal Nurse Consulting. 18 (2) Jones & Bartlett.
Book Chapter
Jones, M. (2015). The lived experience of chronic pain in nurse educators. In A.Terry Clinical research for the doctor of nursing practice (2nd ed., (pp.263-469).
Jones, M., Buckheit, K. & Ostendorf, J. (2010). Employment law and occupational health and safety, the role of the LNC. In Peterson & Kopishke, Legal Nurse Consulting Practices (2nd ed.). Boca Raton Florida, Francis Group. ISBN 13:9781420089516
Jones, M. & Buckheit, K. Employment Law and the LNC Chapter 18 In Dickinson & Meyer Legal Nurse Consulting Principles of Practice (4th ed.) Taylor & Francis. ISBN 13:978-0-367-24640-2
Dissertation/Thesis
Jones, M. P. (2013). The lived experience of chronic pain in nurse educators. Doctoral dissertation, University of Alabama. Proquest Dissertations and Theses Global.
Presentations
Jones, M. (10/8/2021) Help for the Helper: Tools for Transforming Trauma. Mental Health America Montgomery Chapter Roundtable Fall Series 2021.
Jones, M. & Wynn, S. (03/02/2020). Transforming Practice in the Community Through Simulation. International Association of Psychiatric Nurses
Jones, M. (05/02/2019). The Second Mouse Gets the Cheese. Gamma Eta Chapter Sigma Theta Tau
Jones, M. & Wynn, S. (10/03/2019). Transforming Practice in the Community through Simulation in Mental Health. American Psychiatric Nurses Association 33rd Annual Conference.
Jones, M. & Moore, C. (04/23/2019). Hear My Voices. Shelby Medical Center
Jones, M. (04/16/2018). Photovoice: A Classroom Critical Thinking Strategy to increase Mental Health Stigma Awareness. FACES ASNA Montgomery,Alabama
Jones, M. (10/18/2018). Photovoice: A Classroom Critical Thinking Strategy to increase Mental Health Stigma Awareness. American Psychiatric Association Annual Conference
Jones, M. (12/03/2018). Hope: A nurse's Mission in Mental Health Assessment and Suicide Prevention. American Association of Occupational Health Nurses
Jones, M. (04/16/2018). A Creative Approach to Genuinely Engage Students in the Personal Voices. NurCE Professional Development
Research Areas
City of Birmingham Fire Fighter EMS Research Study pre and post hearing voices simulation 2016
Hearing Voices qualitative research grant, 2016
Involvement
International Society of Psychiatric Nurses- chair awards committee
American Association of Psychiatric Nurses, past-president
Alabama Coalition of Nursing Organizations, past-president
American Association of Legal Nurse Consultants-past board member
Case Management Society of America-past board member
Central Alabama Occupational Health Nurses Association-founder of Alabama Chapter
Alabama State Nurses Association- contributing member Nurse-2-Nurse monthly webinars