Published on October 14, 2013 by Katie Stripling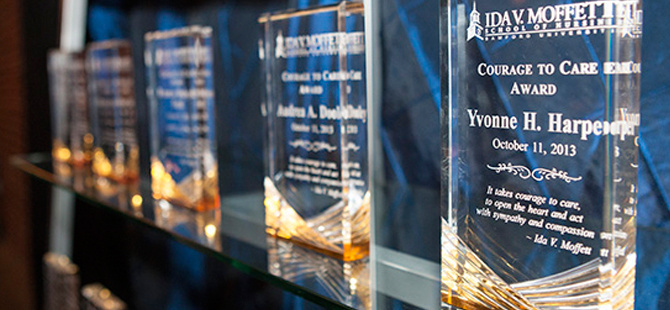 Samford University's Ida V. Moffett School of Nursing honored 17 alumni at its annual Courage to Care awards gala Friday, Oct. 11. The honorees, including Living Legacy award recipient Frances Mellett Robinson, were cited for their adherence to the maxims of the school's namesake, the late Ida V. Moffett.
"In Alabama, Ida V. Moffett is synonymous with service and compassionate nursing care," said nursing school dean Nena F. Sanders in reference to the late nursing educator's oft-quoted belief that "It takes courage to care, to open the heart and act with sympathy and compassion."