Published on December 11, 2019 by Sarah Waller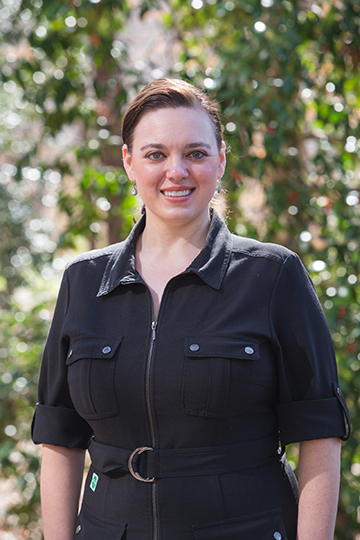 When Kim Davey, Ph.D., M.B.A, M.A., an associate professor and director of the undergraduate public health program in Samford University's School of Public Health, joined the faculty, she did not have plans to write a first-edition textbook, yet a conversation at the American Public Health Association meeting in 2017 would change this. 
While networking at the conference, Davey joined a conversation with James Johnson, Ph.D., M.P.A., M.Sc., a distinguished scholar and prolific author who has written more than 20 textbooks on public health and health administration. The conversation revealed their similar backgrounds, interests and expertise, and in the weeks that followed, Johnson contacted Davey with an opportunity.
Johnson was in the beginning stages of writing a first-edition textbook on management for public health organizations, and he asked Davey to be his co-author. 
"This experience gave me an opportunity to combine my passion and expertise in business, management and public health," Davey said. "It was an honor to be able to partner with Dr. Johnson, an accomplished scholar and author, who allowed me to have significant input and make important contributions to the work."
Nearly two years after Davey first met Johnson, their collaboration, titled Essentials of Managing Public Health Organizations, has published. Written specifically for undergraduate public health students and early public health careerists, the textbook provides comprehensive content that focuses on managing public health organizations by addressing key management topics, processes and emerging issues. 
 "I did not understand how profound it is to write a first-edition textbook," Davey said. "It's such a creative experience of scholastic expression. I loved every minute it."
Her profound experience has an even stronger impact when one realizes the need the textbook meets for the academic market and public health profession. Public health is a dynamic field, ever-changing by variables like laws, technology, emerging diseases, research and more; and management plays a critical role. 
 "The content for public health and how one needs to manage it has significantly changed even in just the past few years," Davey said. "I considered this project a great opportunity but also a great responsibility to articulate the dynamic elements that make management in public health unique while also equipping students with foundational knowledge they can apply to a number of health care settings."
The textbook is a part of The Essentials Series of Public Health, published by Jones and Bartlett Learning and endorsed by the American Public Health Association. While this is Davey's first published textbook, she already has plans to write more. She is the lead author on a human resource management chapter in the fourth edition of Novick and Morrow's Public Health Administration: Principles for Population-Based Management, a leading text for doctoral public health programs, including Samford's Doctor of Public Health. She is also collaborating on a forthcoming health system textbook. 
Along with being a faculty member, Davey is also a Samford alumna, earning two undergraduate degrees  and a Master of Business Administration from Samford's Brock School of Business. Davey credits the Brock School of Business for instilling her with a passion for business and management, saying her experience prepared her to know how to translate and apply managerial concepts to the field of public health
"I have experienced life coming full circle—from being an undergraduate Samford student to joining the Samford faculty to writing a book for my undergraduate students," Davey said.  "The book's dedication includes my Samford students; they inspire me every day."