Quick Facts
Established: 1965
Enrollment: 785

Our Mission–Brock School of Business delivers life-long education to its constituents through quality teaching, meaningful scholarship, and servant relationships, imbued by its Christian commitment.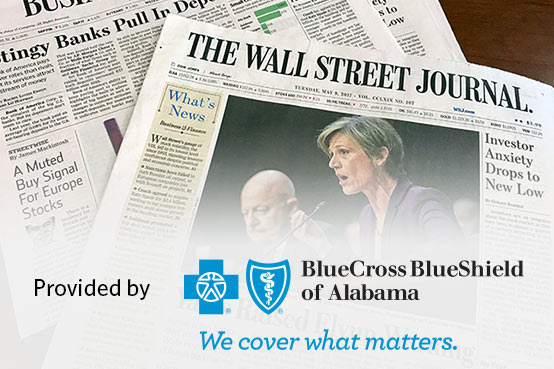 WSJ Subscription Login
Latest News

Accounting Instructor Addresses FAQs About the Income Tax Deadline Extension
Accounting instructor Cam Pearce responds to frequently asked questions surrounding the Internal Revenue Service's decision to delay the income tax deadline to July 15. 

Professor Offers Response to the World Games Postponement
Professor Darin White offers a response to the announcement that the World Games, originally scheduled for summer 2021, have been postponed for a year and what this means for the Birmingham community.  

Economics Professor Contributes to New Book: Coronavirus and Economic Crisis
Associate professor of economics Art Carden contributes to the American Institute for Economic Research's new book Coronavirus and Economic Crisis.