Quick Facts
Established: 1965
Enrollment: 882

Our Mission–Brock School of Business delivers life-long education to its constituents through quality teaching, meaningful scholarship, and servant relationships, imbued by its Christian commitment.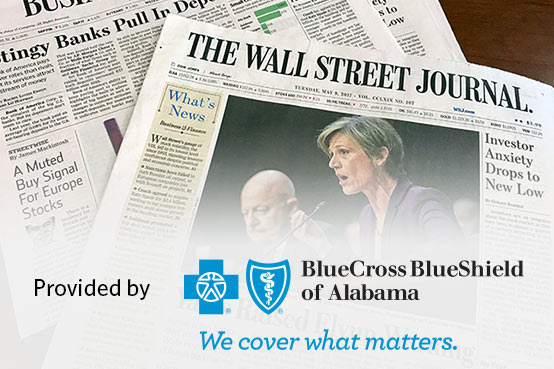 WSJ Subscription Login
Latest News

Samford Hosts Tip-Off Lunch to Welcome Birmingham Squadron to Community
On Monday, Aug. 2, Samford University's Brock School of Business and Center for Sports Analytics hosted a lunch event welcoming the NBA G League's Birmingham Squadron to the Birmingham community. 

Holley Presents Research for the Academy of Accounting Historians' Workshop Celebrating the History of Accounting
Brandi Holley, assistant professor of accounting, served as a workshop presenter for the Academy of Accounting Historians' virtual workshop on July 30 titled "Celebrating Accounting History." 

Thornton Serves As Expert for Story Featuring Unemployment Situations
Jeremy Thornton, associate dean and the Dwight Moody Beeson chair of business in Brock School of Business, recently served as an economic expert for an article for New Orleans Public Radio, a National Public Radio station. In the story, Thornton talks about the challenges in the current economy as it relates to unemployment.