Quick Facts
Established: 1965
Enrollment: 882

Our Mission–Brock School of Business delivers life-long education to its constituents through quality teaching, meaningful scholarship, and servant relationships, imbued by its Christian commitment.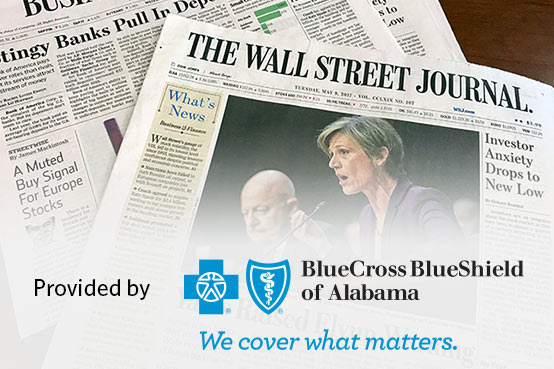 WSJ Subscription Login
Latest News

Project SAMson Boosts Athlete Performance, Provides Experiential Learning Opportunities
The program and the technology will also focus on the prevention of injuries and the well-being of the athletes as they train for competition and heal from injuries. 

Kirkpatrick Speaks with Media Regarding New NIL Rules
Effective July 1, 2021, student-athletes are now permitted to earn compensation for their name, image or likeness, simply known as NIL. Assistant Professor of Sports Business Nathan Kirkpatrick spoke with local media affiliates about what this means for student-athletes from a business perspective.  

Alumnus Shares Experience and Advice from International Entrepreneurial Career
Craig Chavis, a 2012 graduate of Samford University's Brock School of Business, is an award-winning author and business strategist. Here he shares more about his entrepreneurial journey and gives advice for future entrepreneurs.