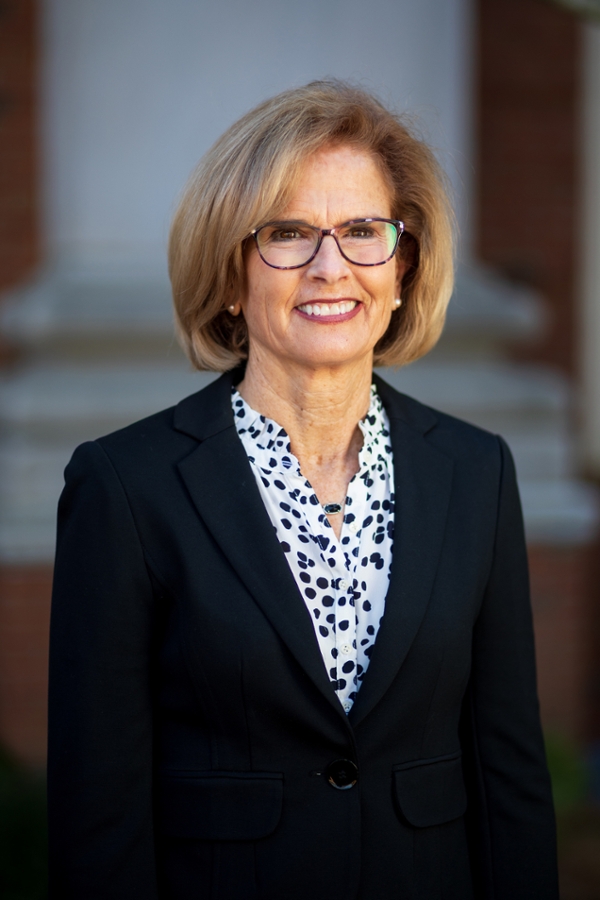 Senior Assistant Dean of Academic Programs
Brock School of Business
Department of Entrepreneurship Management and Marketing
Office: 289 E Cooney Hall
Barbara H. Cartledge is assistant dean of academic programs in Samford University's Brock School of Business. She directs the academic advising of 650 undergraduate business majors and 150 graduate students in the M.B.A. and M.Acc. programs. She administers the implementation and application of the majors, programs and policies in the two arenas of undergraduate and graduate degrees. She has managed and coordinated the growth of the undergraduate program from two majors to seven majors, three concentrations and five minors as well as the implementation of three concentrations in the M.B.A. program. Working with Brock School of Business administration, a new Office of Professional Success was created in the Academic Programs unit which oversees all internships, professional development and employment opportunities for Brock School of Business students. 
As assistant professor, Cartledge teaches the first business course, World of Business, which each undergraduate student takes during the spring of their freshman year. It is a unique offering with executive speakers and teams of students creating competitive business plans. The business plans are submitted to the Regions New Venture Challenge for the potential to earn seed money. Cartledge developed a new course Business and Local Poverty which allows the students to engage and discover the initiatives within metro Birmingham that seek to alleviate and mitigate the oppression of poverty. The course grew out of the Brock School of Business social entrepreneurship focus. She teaches sections of Principles of Management, Marketing Management and Foundations.
Prior to her academic career, Cartledge worked in the telecommunications industry with BellSouth Telecommunications, Inc., in marketing research, new product development and management in the small business sector. She also managed human resource data for CWA contract negotiations and strategic forecasting in BellSouth's Human Resources organization. 
In the community, Cartledge serves on Restoration Academy School (inner-city Christian school) board of directors; MOMENTUM non-profit committee and Junior League of Birmingham sustainer. Previously she has served on Vanderbilt's Birmingham alumni chapter board, Sav-A-Life Board of Directors as treasurer; and Vestavia Hills Mayor's Education Committee. She is an alumnus of Birmingham MOMENTUM women's leadership and Leadership Vestavia Hills.
Cartledge and her husband, Tom, have two children, Hall and Joan. They live in Vestavia Hills and are members of Briarwood Presbyterian Church.
Education
Ed. D., Samford University
M.B.A., Samford University
B.S., Mathematics, History minor, Cum Laude, Vanderbilt University
Cartledge was inducted in Phi Kappa Phi and Beta Gamma Sigma honor societies in post graduate studies.