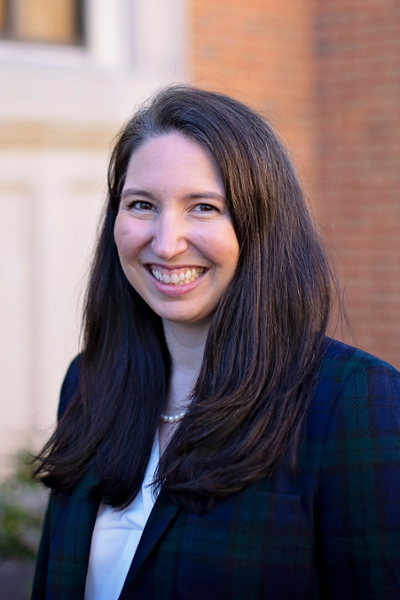 Assistant Professor of Finance
Brock School of Business
Department of Economics Finance and Quantitative Analysis
Office: 333 Cooney Hall
Anna-Leigh Stone, Ph.D., is an assistant professor of finance in Samford's Brock School of Business. She teaches financial management (FINC 321), intermediary financial management (FINC 429) and financial institutions (FINC 428).
Stone's research interests include corporate finance and banking, particularly in the areas of corporate cash holdings and banking regulations.
She has presented her work at the annual meetings of regional and national organizations, including the Financial Management Association, Southern Finance Association, Midwest Finance Association, and Eastern Finance Association.
Stone is a member of the honor fraternity Beta Gamma Sigma.
Degrees
University of Alabama, Ph.D. in Finance
University of Alabama, M.A. in Economics
University of Alabama, M.S. in Finance
University of Alabama, B.B.A. in Quantitative Finance
Research Interests
Corporate Finance, Corporate Cash Holdings, Banking, Regulations, Financial Crises
Publications
"New Insights about the Relationship between Corporate Cash Holdings and Interest Rates," with Benton Gup and Junsoo Lee, Journal of Economics and Finance42, January 2018, 33-65.
"Partisan Conflict, Policy Uncertainty and Aggregate Corporate Cash Holdings," with Jack Cheng, Ching-Wai Chiu, and William B. Hankins, Journal of Macroeconomics58, December 2018, 78-90.
"Corporate Decision-Making in the Presence of Political Uncertainty: The Case of Corporate Cash Holdings," with Jack Cheng, Ching-Wai Chiu, and William B. Hankins, forthcoming at Financial Review
"Corporate Liquidity and NBER Recession Announcements," with Benton Gup, forthcoming at Journal of Financial Research
"Unlimited FDIC Insurance and the Implications for Corporate Cash," forthcoming at The Quarterly Journal of Finance