Published on September 28, 2020 by Morgan Black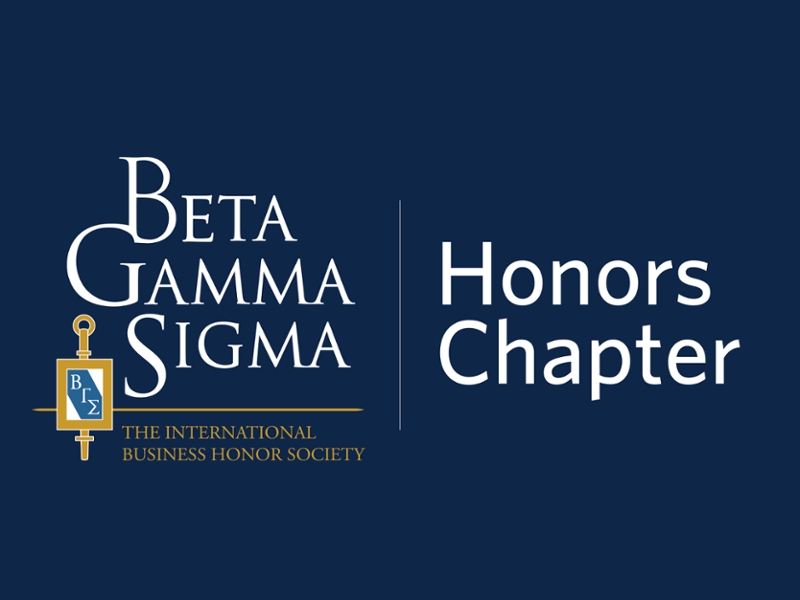 Beta Gamma Sigma
, the international business honor society, has recognized the Samford chapter as an Honors chapter as a part of the organization's Chapter Honor Roll program.
To be inducted as a member of the prestigious honor society, an undergraduate business student must be in the top 10% of his or her class, and graduate business students must be in the top 20%.
The Chapter Honor Roll program awards active collegiate chapters, who engage their members and in turn, allow members to take advantage of all that Beta Gamma Sigma offers. Chapters reaching one of three honor-level statuses are regularly recognized by Beta Gamma Sigma's global headquarters throughout the year.
"On behalf of the global headquarters staff and the Board of Governors, we'd like to extend our gratitude for your hard work and dedication to Beta Gamma Sigma," said acting executive director Christina Allrich in an email to chapter adviser Bill Belski, associate professor of accounting. "Qualifying for this recognition is indicative of a campus where academic excellence is highly valued, and where your chapter officers work diligently to enhance Beta Gamma Sigma's stature on campus."
Beta Gamma Sigma is dedicated to providing lifetime value for its members, by providing valuable programs, connections, benefits, and opportunities to every member.
"I am so proud of our student members of Beta Gamma Sigma," Belski closed. "They work hard to maintain the academic standards of the organization and are great representatives of Samford and Brock School of Business. This recognition is all due to their dedication and excellence."