Published on June 1, 2020 by Morgan Black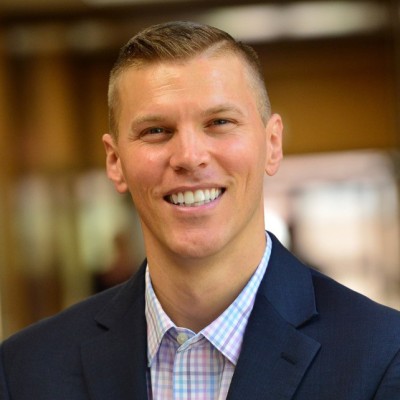 In an effort to expand its offerings in sports business, Samford University's Brock School of Business will welcome Nathan Kirkpatrick as an assistant professor of sports business in the fall 2020 semester.
Kirkpatrick will join Brock School of Business after serving for two years in the Nelson Rusche College of Business at Stephen F. Austin State University (SFA) in Texas. While at SFA, Kirkpatrick served as a clinical instructor of management and marketing, and also led their sports business program housed on SFA's campus in The Woodlands, Texas (Houston area).
Prior to working at SFA, Kirkpatrick led the sport administration program in Samford's School of Health Professions for five years, and he also worked as an assistant professor of sports administration at Belhaven University's School of Business.
Kirkpatrick started his professional career working in college athletics as a director of basketball operations, head men's basketball coach, academics and eligibility worker, and athletic administrator within athletic departments at Colorado State University, Covenant College, and The University of Georgia. He played basketball at Covenant College.
"Dr. Kirkpatrick will be a great addition to our faculty and help us grow our sports business offerings and support other courses offered within the Entrepreneurship Management and Marketing (EMM) Department," said professor Darin White, executive director of Samford's Center for Sports Analytics and chair of the EMM Department. "He has an extensive sports business teaching background and a vast network of relationships in the industry. Most importantly, Dr. Kirkpatrick has a passion for mentoring the next generation of sports industry executives that are committed to excellence personally and professionally and are equipped to use their platform in sports to have influence for Christ."
Kirkpatrick received a Bachelor of Arts in history and secondary education from Covenant College, and a master's and Ph.D. concentrated in sport management and policy from The University of Georgia. 
Kirkpatrick said he is excited to come back "home" to Samford. He is married to alumna Emily Hart Kirkpatrick, a 2011 graduate of Samford's Howard College of Arts and Sciences. They have three children: Joshua, Caleb, and Molly.