Published on March 18, 2021 by Morgan Black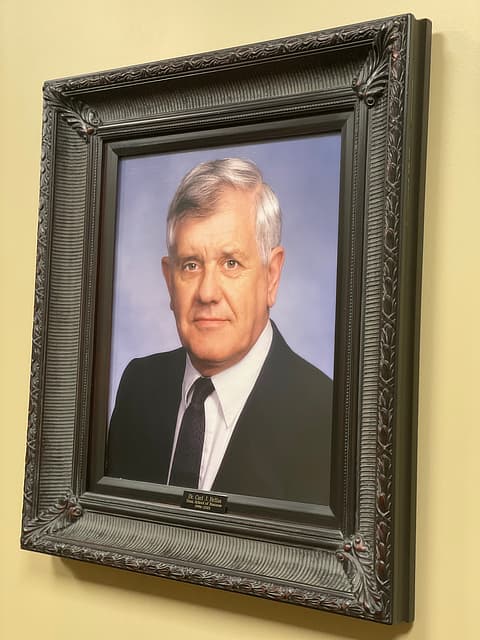 Dean Carl Bellas, who served as dean of Samford University's Brock School of Business from 1996 to 2001, passed away on March 10, 2021.
 
Bellas was a true visionary and led the school to its first accreditation by the Association to Advance Collegiate Schools of Business (AACSB) International.
 
His widow, Pat Bellas, said, "Being the dean of Samford's business school was one of the best decisions we ever made."
 
Prior to his passing, Bellas requested that any donations in his memory be directed specifically to support scholarships for Samford students pursuing a business degree. 
Donations in memory of Bellas may be contributed to the Brock School of Business Dean's Excellence Fund, which will go directly to support business student scholarships.
 
Click here to support business student scholarships. Choose "Brock School of Business Excellence Fund" from the list of designations to direct your gift.