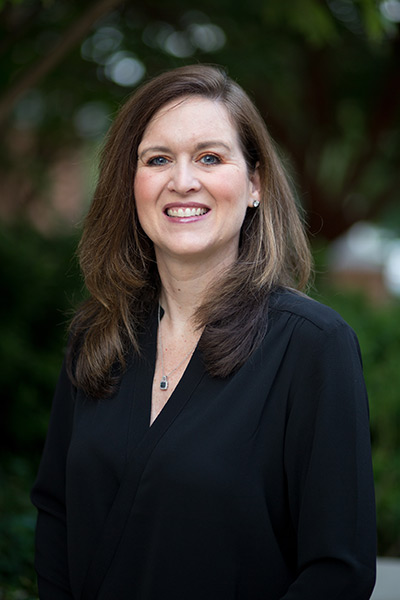 Assistant Professor and Director, M.S.E. in Instructional Leadership
Orlean Beeson School of Education
Educational Leadership
221 Orlean Bullard Beeson Hall
Dr. Kara Chism is the Director of the Master of Science in Instructional Leadership program for Orlean Beeson School of Education. Prior to returning to Samford University as an employee, she spent 21 years in public education as a teacher and administrator at the elementary, middle school, high school, and district office levels. Her research interests include character development in schools and educational leadership. Dr. Chism enjoys being outdoors, traveling, and participating in church planting mission trips.
Degrees and Certification
Ed.D. Educational Leadership, Samford University
Ed.S. Educational Leadership, Samford University
M.Ed. Elementary Education with Administrative Certification, Samford University
B.A. Spanish with Middle School Endorsement, Samford University
B.S. Early Childhood/Elementary Education, Samford University
Honors and Awards
Learning for Life Award, Samford University, 2015
Orlean Bullard Beeson Alumnus of the Year Award, Samford University, 2014
Performance Award, Mountain Brook City Schools, 2004
School Nominee for State Teacher of the Year, Mountain Brook City Schools, 2003
Presentations
"Next Generation Science Standards Overview." Presentation conducted for teachers on the new Science Standards. Hoover, AL, October 2014.
"Comparison of Teacher Self-Efficacy Before and Following a Year of Implementation and Professional Development in the Common Core Mathematics." Presented research from dissertation to math teachers. Trussville, AL, October 2012.
"Digging Deeper into the Common Core Mathematics K-12." Presentation for K-12 teachers on the Common Core Standards in Mathematics. Trussville, AL, September 2012.
"What do I do with ELL students in my High School Classroom?" Presentation on ELL strategies for High School teachers. Trussville, AL, February, 2011.
"Schoolwide Literacy." Presented at the Making Middle Grades Work Conference. Nashville, TN, June 2009.