Published on May 27, 2015 by Hannah Henderson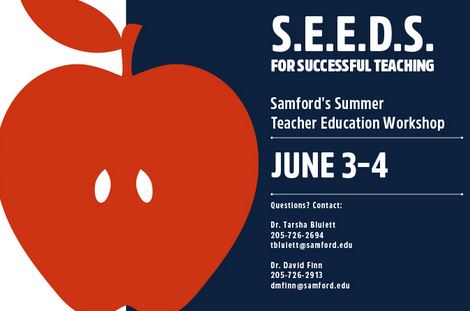 Samford University's Orlean Bullard Beeson School of Education will host its annual Summer Teacher Education Workshop June 3-4 for general and special educators seeking professional development opportunities during the summer.
The two-day workshop, hosted on Samford's campus, will focus on developing strategies that impact learning with the use of technology and content for creative thinking. The workshop will also provide insight into designing instruction for diverse learners and classroom management techniques.
Workshop registration is $60 for one day or $75 for both days. Participants will receive 12 hours of continuing education units (CEUs).