Published on June 6, 2017 by Sara Roman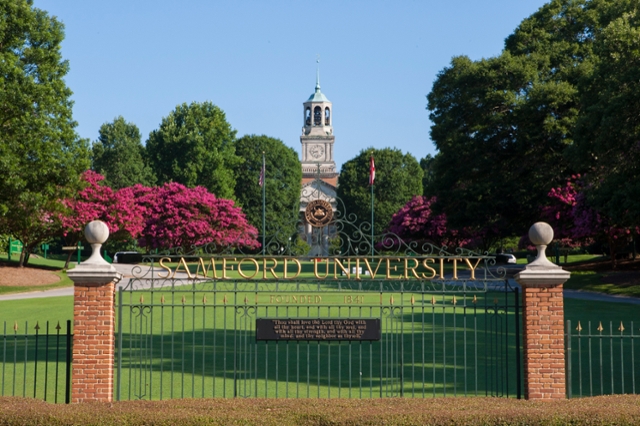 In just a three-day span, three alumni of Samford University's Doctorate of Education in Educational Leadership program were elected superintendent of education in their respective districts.
April 20, the Florence City School Board selected Samford University Orlean Beeson School of Education alumnus, Jimmy Shaw as the new superintendent of education.
Since the start of his journey with the Florence City School system, Shaw has served as a football coach, teacher, assistant principal, federal program coordinator and assistant superintendent over a 12-year span. His dedication to the Florence City School system is not unnoticed. When the announcement was made that Shaw would step into the role of superintendent, current Florence City faculty and staff gave a standing ovation.
Assistant Dean Jodi Newton beamed with pride when she shared the news. "It has been a joy to have him in my classroom," said Newton, "he has always been such a hard worker; I knew he had it in him."
The doctoral program is offered in multiple formats; face-to-face, 50/50 blended and predominately online. All formats provide a strong cohort learning environment and small class sizes to capitalize on the instructor student nurturing relationship.
April 21, Doctorate of Educational Leadership Alumna, Holly Sutherland was elected superintendent of education for Haleyville City Schools by a unanimous vote. She was previously serving as principal at Haleyville High.
Maurice Persall, professor and director of the Educational Leadership department, remembers Sutherland as a determined, hard worker and feels she will excel in the position.
The Educational Leadership department has four former superintendents, one former deputy superintendent and one former assistant superintendent teaching within the program.  "The quality and variety of tangible experiences our distinguished faculty bring to the table is second to none," said Newton.
In Georgia, Master of Science in Mathematics Education, Education Specialist and Doctorate of Education program alumnus, Morcease Beasley was named the sole candidate for superintendent of education by the Clayton County Board of Education on April 22. Beasley previously served as the district's chief school improvement officer.
The school conducted a nationwide search but ultimately chose one of their own. Previously, Beasley has held educational leadership positions in three states. "He was an outstanding student and he has become an exceptional leader and educator," said Persall, "he has made remarkable impacts in education across three states and I have no doubt he will serve Clayton County well."