Published on May 7, 2018 by Sara Roman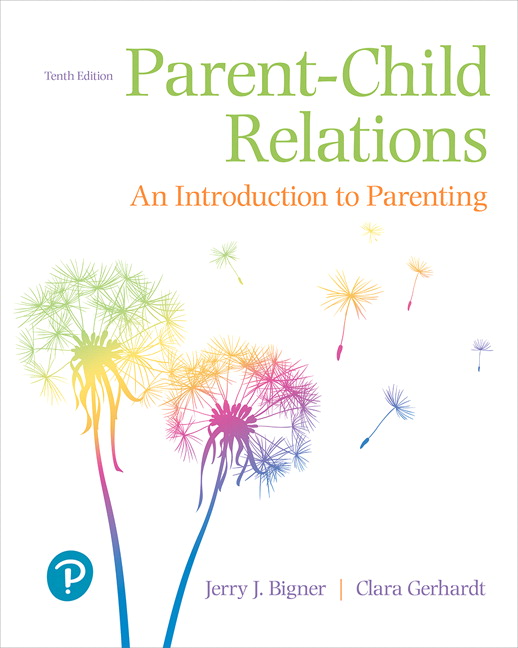 Human Development and Family Science professor Clara Gerhardt has released the tenth edition of her coauthored textbook Parent-Child Relations: An Introduction to Parenting. The text is published by Pearson and also has an international edition, a test bank and guidelines for educators.
For decades, this publication has served as a resource for students preparing to work with families, teachers, practitioners and parents. It is one of the classic and leading texts on parenting. Gerhardt has been involved with the text since its 6th edition, and took over the project when the original author Jerry Bigner died in 2011. 
Gerhardt has rewritten most of the book and has added chapters on family law and public policy, best parenting practices and programs, the value of education in promoting resilience, as well as a strong thread addressing multicultural and diversity topics.
Gerhardt's professional background as a licensed clinical psychologist and a licensed marriage and family therapist, have been invaluable in perfecting the text. The textbook utilizes theories to provide practical approaches to the developmental changes that occur with children, adults and the family context.  The revisions ensure the text is inclusive of modern research while still including a strong emphasis on the theoretical and practical parenting models.
Gerhardt teaches a Human Development and Family Science parenting course that explores the emotional, physical and sociological aspects of parenthood. Her course not only addresses current and future parents, but all professionals who work with parents and children in a number of contexts. She uses her text Parent-Child Relations: An Introduction to Parenting to help students learn how they, as family life educators, can present and provide parent education programs for families.
"Public wisdom tells us that there is no better investment than allocating appropriate resources to our children, who, in turn, hold the promise of becoming the next generation of parents," said Gerhardt.