Published on April 24, 2020 by Leighton Doores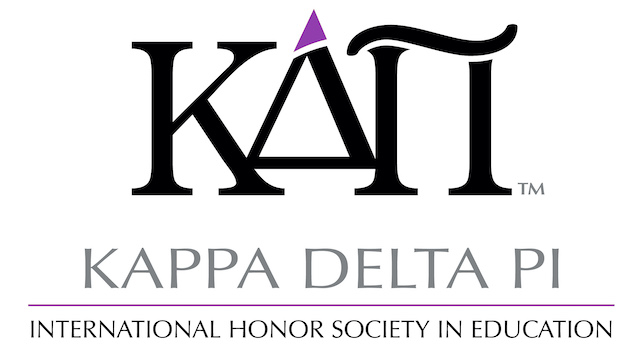 Orlean Beeson School of Education recently welcomed 53 new members into the Zeta Theta chapter of Kappa Delta Pi, an international honor society in education.
The ceremony was conducted virtually as the Samford campus remains temporarily closed due to COVID-19. New members, including both undergraduate and graduate candidates, were inducted and the 2020-21 Kappa Delta Pi, Zeta Theta officers were appointed. Secondary education major Eulaya Erb will serve as the chapter president, and elementary education major Emily Daniel will serve as vice president.
Erb is looking forward to collaborating with her fellow officers to develop a strong campus community, offer engaging service opportunities and help cultivate future leaders in education.
"As the president of Samford's Kappa Delta Pi chapter this upcoming academic year, my team and I will work to uphold its ideals in each of the positions we fill," said Erb. "I hope to strengthen the Kappa Delta Pi community on Samford's campus by encouraging support of our outreach events and inspiring participation in our service opportunities."
Kappa Delta Pi was founded in 1911 to foster excellence in education and promote fellowship among those dedicated to teaching. The society is built on three fundamental pillars: leadership, service and scholarship.
Members are provided the opportunity to join a national network of leaders in education ranging from classroom teachers to policy makers, all striving to create equal education for all students. Membership affords candidates access to an educator learning network, career center and resources that advance quality education and inspire teachers.
According to Erin Gilchrist, assistant professor and chapter sponsor, the chapter saw much success this past year and has a solid foundation to build upon.
"Our outgoing president, Celena Hathaway, has done an amazing job leading us this year," said Gilchrist. "Our service projects have really been about finding needs and meeting them. She's an outside-of-the-box thinker, and she's gone out of her way to find unique opportunities to help schools this year."
Gilchrist believes the incoming president and vice president will continue to build on last year's momentum as she describes the pair as a "dynamic duo."
"Eulaya and Emily are secondary and elementary teacher education students and also roommates," said Gilchrist. "They are a powerhouse team of energy and ideas. I'm excited to see the avenues they will lead us down this year."