Published on January 7, 2019 by Sara Roman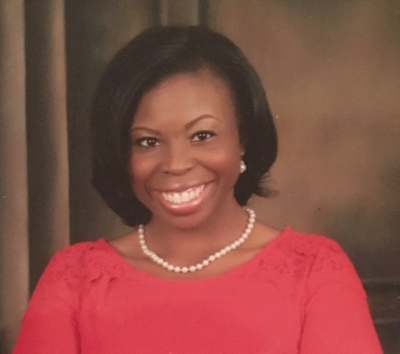 Degree/Year: M.S.E 2012; Ed.S. 2017; Ed.D Candidate
Hometown: Birmingham, AL
Current Position: Assistant Principal at Paine Elementary School, Trussville City Schools
Describe your journey from Samford to your current position. I discovered my passion for education while mentoring and tutoring at an at-risk youth center during the completion of my bachelor's degree. Witnessing students become excited about learning as they overcame academic obstacles fueled my desire to help other students reach their academic potential. This led me to attend Samford University to work on my master's degree in Early Childhood/Elementary Education. I loved teaching but also had a passion for impacting the lives of other students beyond those in my classroom as well as empower teachers to be their best. As a result, I went back to Samford to earn my administration certification in Instructional Leadership. The following school year, I became an assistant principal at Paine Elementary School.
What do you enjoy most about your work? I enjoy seeing our students learn and grow while engaging in challenging curriculum that encourages them to think critically. I love seeing their smiling faces filled with so much joy as they learn each day. In addition, our amazing faculty and administration team make coming to work each day fun and enjoyable.
Did you always know you wanted to be an administrator? When I entered the field of education, my desire was to be an administrator. I have always had a passion for leadership and finding innovative ways to ensure students learn and grow at their optimal ability level while also being actively engaged.
How did Samford prepare you for your career? Samford provided me with a rigorous academic program that encompassed real world projects and situations that I easily connected to my daily career. Many of my professors were previous superintendents or administrators who had firsthand knowledge regarding what it takes to be a successful administrator. In addition, Samford allowed me to network with so many fellow colleagues whom I still keep in touch with today. The relationships that I have built throughout my time at Samford have been incredibly helpful to me in my career.
What advice do you have for current students? I would encourage current students to stay focused and learn as much as possible while also embracing all that Samford has to offer students. Building lasting friendships is important during your time at this phenomenal institution. Students should also take an active role in organizations on campus to network as well as participate in service opportunities. Lastly, I believe it is essential for students to take advantage of any internships in their field to provide them with the insight needed to make the best career decisions.
What is your favorite Samford memory? My favorite Samford memory was being asked by one of my previous professors to be a guest speaker in her classroom. This was so important to me because I was extremely honored to even be considered. It wasn't too long ago that I was sitting in one of those very same seats listening to another speaker present in this professors' class and now the speaker was me! This memory affirmed my belief that you never know what God has in store for your life. In that moment I wanted to be a blessing to someone in the way that I was inspired and blessed only a few short years ago.
Looking ahead, what are your career goals? My short-term career goal is to become a principal. I have learned so much about what it takes to be an effective leader and I look forward to accomplishing this goal in the near future. My long-term career goal is to be the Assistant Superintendent for Curriculum and Instruction in a school district. I also desire to complete my doctorate in Instructional Leadership at Samford.