Published on April 23, 2020 by Leighton Doores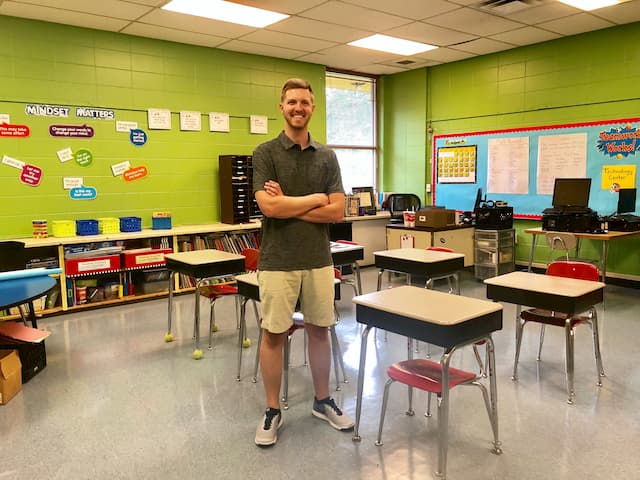 Degree/Year: M.S.E in K-12 Collaborative Special Education, 2019
Hometown: Columbiana, AL
Current Position: 11th Grade Special Education Inclusion Teacher at Pelham High School
Describe your journey from Samford to your current position: Samford played an integral role in me working where I am today. I worked in a completely different field, but felt God calling me to education and more specifically special education. The professors at Samford mentored me through the decision-making process when I was being called out of a comfortable position even when they knew Samford may not be where I would end up. When I finally enrolled in the program, the practical lessons, rigor and support I received all helped to prepare me for the classroom.
What do you enjoy most about your work? I enjoy forming professional relationships with my students. I like to get to know them so that I can find out how I can best help them to succeed.
Did you always know this is what you'd like to do? No. I have an undergraduate degree in education, but never went into the classroom. After working in a corporate position for a few years I felt the Lord calling me back to education.
How did Samford prepare you for your career in education? Samford's program was very practical. I taught my first year while getting my masters and I could take everything we learned in class and immediately apply it.
What advice do you have for current teacher education students? The amount of work you put into the program will be worth it.
What is your favorite Samford memory? Building friendships with other members in my cohort.
Looking ahead, what are your career goals? Right now my goal is to be the best teacher I can be in my current position. I feel like I have created a good foundation and I am excited and hopeful to build off of that year after year.