Published on May 10, 2018 by Sara Roman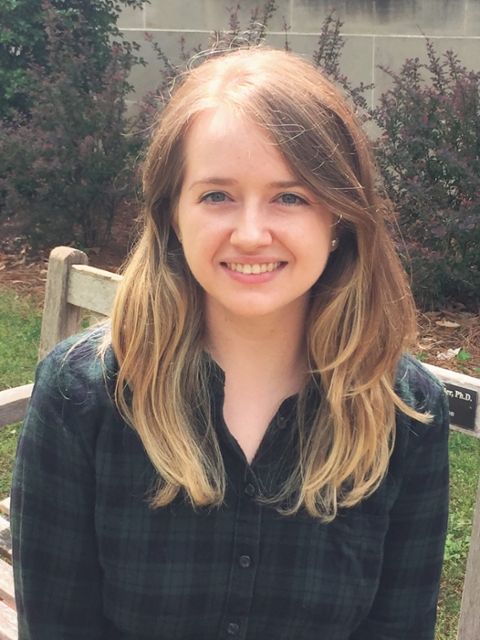 Degree/Year: Bachelor of Arts in Human Development and Family Science, 2016, Magna Cum Laude
Hometown: Marietta, Georgia
Current Position: Graduate student. In May 2018, I will graduate with my Master of Education in School Counseling degree.
Describe your journey from Samford to your current position: Little did I know that my spring 2015 semester at Samford would solidify my career path.  I was enrolled in the Practicum class for my HDFS major, and I had no idea where I wanted to earn the required 125 hours of experience.  Students in this class have the freedom to choose any child/family/social/community agency for their practicum site, which allows them the opportunity to "feel out" different professional settings to see where their interests lie.  I've always enjoyed school settings and at one point even considered becoming a teacher.  But for some reason, I had a feeling that teaching wasn't the right place for me.  On a whim, I emailed AnnaGrace Baldwin, the 7th and 8th grade school counselor at Homewood Middle School, to see if she would agree to be my practicum supervisor.  I received the biggest blessing when she responded yes!  From day one, she welcomed me into her world and I gained so much knowledge and insight from her mentorship.  I had the most rewarding experience that semester and knew that this was exactly where the Lord wanted me to be.  I learned about the graduate program I am currently enrolled in through Mrs. Baldwin, an alumna of their counseling program, and the rest is history.  I even went back to Homewood Middle School to complete my graduate internships.  I will always be grateful for my practicum experience because it introduced me to my future role as a school counselor.  
What do you enjoy most about your work? Seeing the direct impact that school counselors have on students and families has been remarkable.  School counselors often don't receive the professional recognition that they deserve, because they frequently work "behind-the-scenes" handling confidential information and intervening in complex family situations.  School counselors play a crucial role in schools, because they address the three main areas of a student's life: academic, career, and personal/social.  All students need a refuge in school where they can express their thoughts and feelings free of judgment.  Students today face many issues that challenge their ability to learn in class and to develop solid relationships with their peers.  I love how this profession allows me to have a unique yet powerful impact on students' lives.  There are times where it's hard not to carry students' burdens on my shoulders 24/7.  This job can be emotionally and mentally challenging, but that's how I know that I'm doing meaningful work.
How did Samford prepare you for your career? HDFS classes thoroughly prepared me for the rigor of graduate counseling coursework.  During my time at Samford, I gained so much experience collaborating in groups, giving presentations, and developing leadership techniques.  These sound like simple tasks, but to execute them well requires a great deal of skill.  The HDFS curriculum includes studies in human development, family dynamics, family law and public policy, and interpersonal communication.  Having previous experience conducting an undergraduate research study at Samford served me well when I took my graduate-level research class.  These classes gave me the solid foundation that I needed to pursue the field of counseling.  And I cannot speak highly enough of the HDFS faculty.  They provide instruction in a challenging, yet encouraging manner and serve as wonderful mentors.
What advice do you have for current HDFE students? Be open to the numerous opportunities that this major provides you.  There are so many career paths that you can take, so don't limit yourself.  I would also recommend to really take advantage of your practicum experience during your junior/senior year.  It's the perfect time for you to try out different types of professional settings and see what areas you're passionate about.