Published on January 29, 2018 by Sara Roman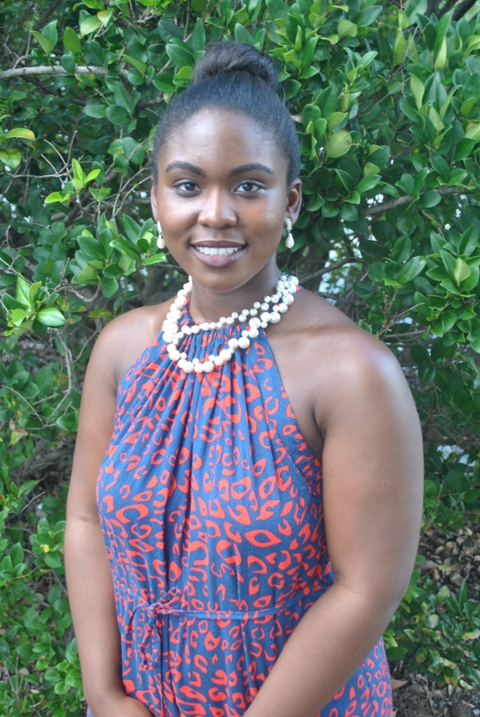 Degree/Year:  B.S.E., Early Childhood, Special Education, Elementary, Elementary Collaborative, 2014, Summa Cum Laude
Hometown:  Leighton, AL
Current Position:  Lead Exceptional Education Teacher of Brighton School; 4th-6th Grade Exceptional Education Teacher; Member of the Inaugural Jefferson County Superintendent's Teacher Advisory Council
Describe your journey from Samford to your current position:  Coming from a family filled with educators and Samford alumni, the journey to Samford was definitely a clear one; however, the journey to the field of education was not. I originally wanted to pursue a career as a pediatrician, but even after receiving A's in my biology courses, I felt the Lord pulling me in another direction. I had been told by my former grade school teachers that I would make an excellent special education teacher, but knowing that I wanted to be a doctor, I often shrugged it off. The moment I changed my major, I knew that I was finally on the path God mapped for my life. After telling my father about my major change, he smiled as if he were not surprised. He often compared me to his mother, Helen Stanley. She, too, was a special education teacher, but she passed away after a battle with cancer exactly two weeks before my birth. Excited about me discovering my calling, dad told me, "The moment the world lost your grandmother, God sent you." During my time at Samford, and even after graduation, my professors fostered my love for teaching on such a personal level that my confidence in my gifts bloomed. I graduated from Samford University in 2014 and was selected by Kappa Delta Pi International Honor Society in Education and the Association of Teacher Educators as the 2014 National Student Teacher of the Year. I am now in my fourth year of teaching and I am the Lead Exceptional Education Teacher at Brighton School in Birmingham, Alabama. My coworkers selected me as the school's 2017 Second Mile Teacher and the 2018 Teacher of the Year. I can honestly say that I would not be the educator that I am today without the love and support from my family and childhood teachers as well as the professors and training of Samford University's Orlean Beeson School of Education. The content, internships, professional development and mentorship that they submerge you in from the moment that you select your major is unparalleled. Samford continues to produce professional, reflective educators and I am proud to say that I am a Samford Bulldog! 
What do you enjoy most about your work?  Watching my students progress, both academically and socially, provides me with the encouragement necessary to push myself to be the best teacher I can be. So many of my students have experienced severe events of trauma in their short years of life. In order to correct their jaded outlook on life, I try to be more than just a teacher to them. I am a nurse, counselor, nurturer and advocate when needed, even if this means working with them before school, during my lunch/planning period or buying extra school supplies. My students are going to be running the world in a few years, so I am going to do whatever it takes to make sure that they are equipped with the love, support, encouragement and knowledge necessary to make a positive impact on society.
What advice do you have for current ESEC students?  Although this program is exceedingly rigorous, the curriculum, action research, units, internships and projects you will complete will prepare you for anything that you will face as an educator. By teaching you how to balance multiple tasks and classes in a professional manner, you will develop an ability to utilize equanimity under duress and remain confident under pressure. When you graduate, you will find that you use the skills you were taught at Samford daily in your classroom, while collaborating with other educators, working with students and while communicating with parents. Take every assignment seriously and try to put your best foot forward in everything that you do. I promise that it will be worth it once you begin your career as a teacher.
What is your favorite Samford memory?  My favorite Samford memories all take place with the friends that I made during my time as a student. The lifelong friendships that I developed with my roommates and people in my cohort kept me motivated during my all-nighters and low points. In addition to forming lifelong and life changing friendships, I was blessed with meeting my husband, Emmanuel Antwine '13, during the first semester of my junior year. We got married on June 4, 2016 and some of my professors even attended our wedding! Samford values a sense of community and I am blessed to have formed one with some of the most amazing people I have ever met. 
Looking ahead, what are your career goals?  In the future, I plan to take the information that I learn through my undergraduate and graduate school courses and through my teaching experiences to impact the world of education through special education research. I plan to write for professional journals and books to share my research with the world, as well as become a professor to train the next generation of educators.