Published on October 2, 2018 by Sarah Waller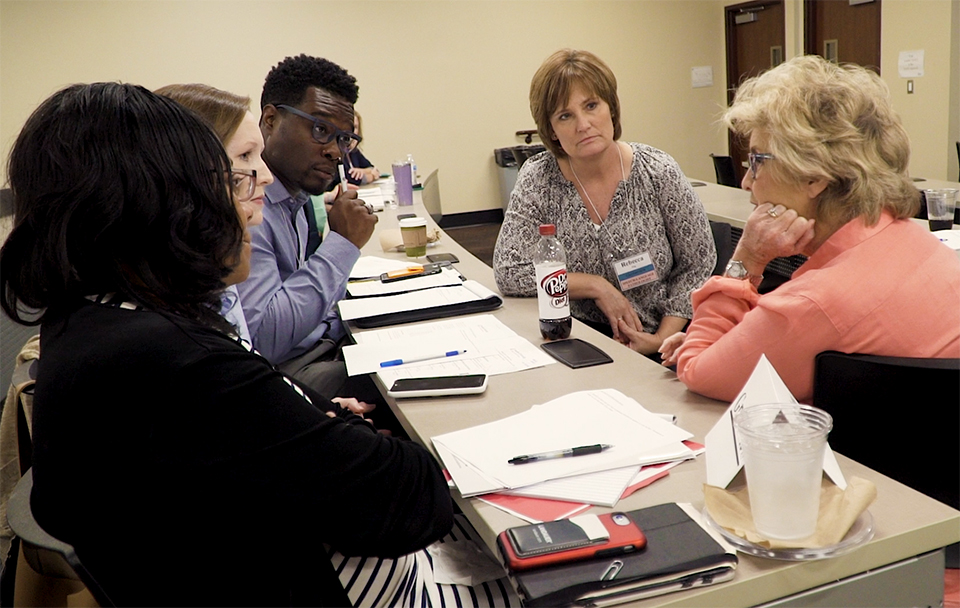 Samford University's College of Health Sciences held a continuing education program specifically for health care professions who serve as preceptors or manage a clinical unit or department where students in the college's four schools participate in clinical rotations.
More than 30 health care professionals, representing seven major health systems in the area, came together to discuss the important of preparing students within an interprofessional environment so they will be ready for interprofessional practice. 
"The World Health Organization defines interprofessional education as when students from two or more professions come together to learn about each other, from each other and with each other," said Amy Broeseker, a professor in Samford's McWhorter School of Pharmacy. "We do this with the goal of ensuring our graduates are practice ready, understanding the importance of each role on the health care team." 
Through the course of the event, preceptors discussed ways in which they could expand Samford's commitment to interprofessional education into their clinical setting, working with other health care providers to equip students with collaborative experiences. 
"While this event is a great opportunity for our preceptors to learn more about our commitment to IPE, it's also important for us to hear input from them. We appreciate everything they do, knowing that the dedication they show to our students only makes our programs richer," said Mim Gaines, professor in the School of Public Health.